Interested in fashion school? Want to become an image consultant, personal shopper or personal stylist? The Sterling Style Academy, the image consultant and personal shopper training division of The Certified Image Stylist Group, is an internationally recognized leader in preparing men and women for success in the image, fashion and style industries. Upon completing the Sterling Style Academy image consultant training program, our graduates are certified and prepared to become successful image consultants, fashion consultants, style consultants, fashion stylists, personal stylists and personal shoppers.
.
Our academy is committed to providing the most comprehensive image consultant and personal shopper training programs worldwide. We have invested years in developing the highest caliber of universally accepted, contemporary quality curriculum – aligning the technical and practical aspects of style with your unique creative abilities. With training programs held on-location in Dubai, Miami, London, Paris, New York, Hong Kong, and Mexico City as well as Online, you will be sure to find the image consultant training course that suits your needs.
.
Join the elite group of Sterling Style Academy Certified Personal Shoppers, Personal Stylists, and Image Consultants from more than 65 different countries. If you are passionate about pursuing your dreams of becoming an image consultant, personal stylist or personal shopper, we encourage you to review our website, blog, informational videos, Facebook and photo gallery, and take your next step toward achieving your goals.

………………………………………………………………………………………………………………………………………….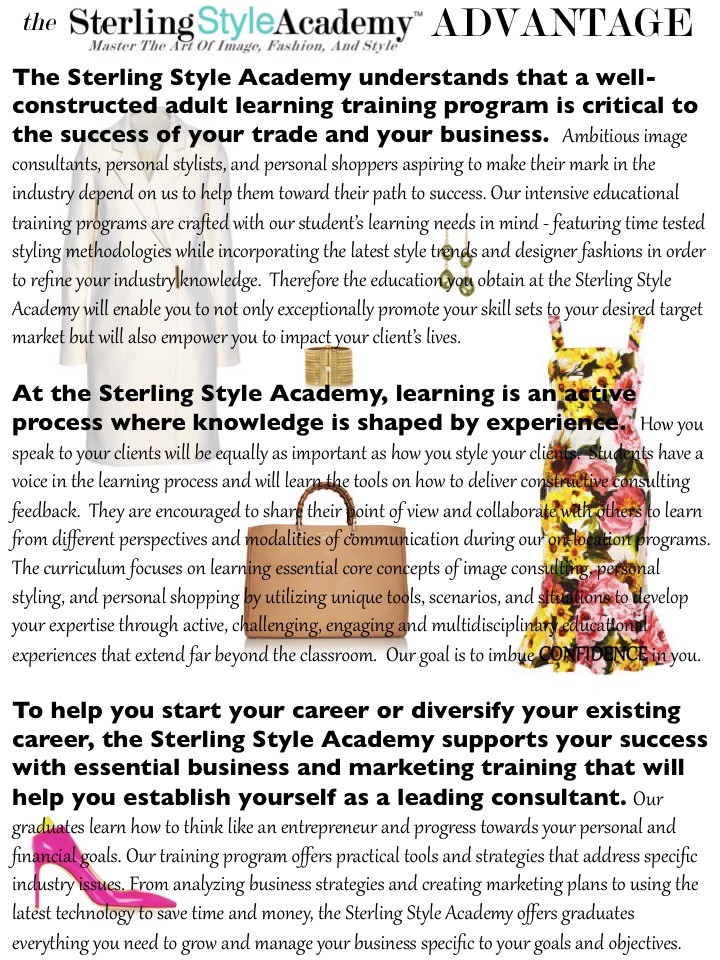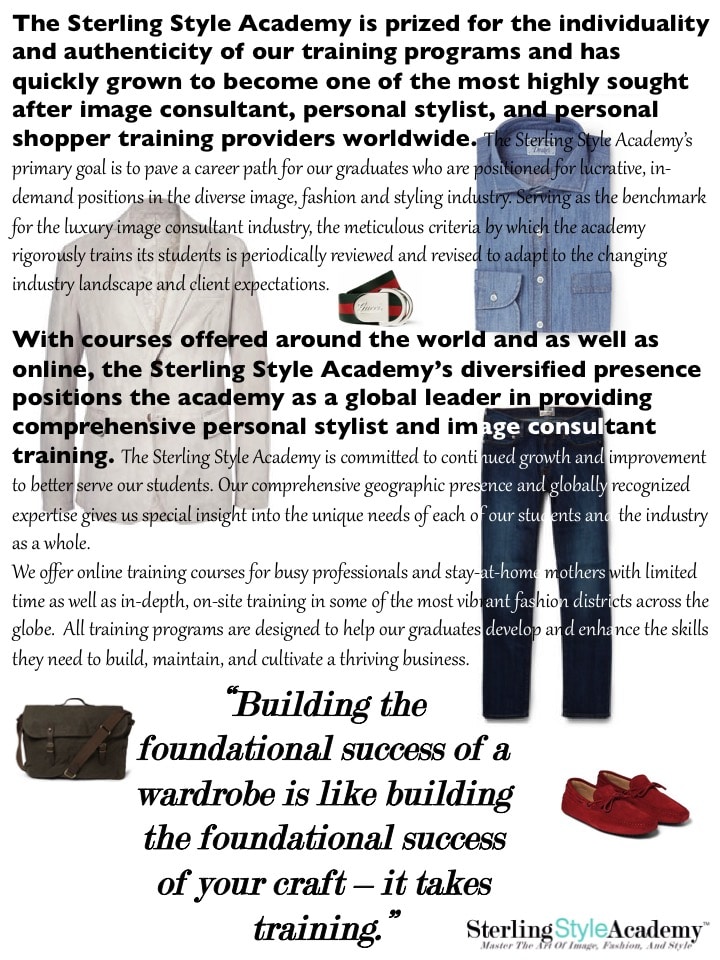 ………………………………………………………………………………………………………………………………………….
Meet some of the many glamorous graduates of the Sterling Style Academy.