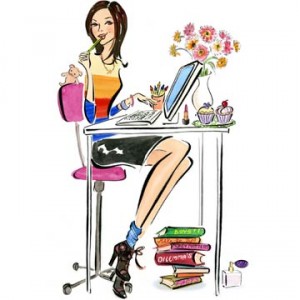 Do you live in Asia, the Middle East, India, Europe or Africa and are not able to travel to one of our training programs in London, New York, or Dubai?
The Sterling Style Academy is now conducting our in-class courses through live video skype conferencing; providing you with training flexibility so that you can attend our scheduled training programs virtually in Dubai.
How It Works
By registering for our Virtual Classroom Program, you will receive the same in-class training instruction and materials as if you were attending our program on location without having to travel and while sitting in the comfort of your own home.
The program dates and times will coincide with our Miami and Dubai in-class training program. Once you have registered you will receive a Welcome Package to purchase the necessary supplies and materials you will need for training along with detailed instructions on how to set up your computer to attend the program.
The Benefits of our Virtual Classroom Program are:
To provide you with the flexibility to learn how to become an image consultant, personal stylist and personal shopper without having to travel to our program
You will receive hands-on training and instructional feedback as if you were present in the actual classroom
And you will also be able to interact with your peers and learn from each other
Students who have found our Virtual Classroom program of value come from Asia, Kuwait, Saudi Arabia, Qatar, Bahrain, Lebanon, Egypt, Syria, India, Nigeria and South Africa as well as from the UK and throughout Europe.
If you have any further questions about this training program, please feel free to contact us.
Your first opportunity to attend this program will be through our 3-Day Short Course in Miami from January 10 – 12, 2013, then in Dubai from March 18 – 20, 2013, and then again in Miami from June 19 – 21, 2013 in Spanish.  Class times will be from 10am – 4:30pm EST in Miami and GST in Dubai.  Your training investment for the virtual classroom program will be at the returning student fee of $1947.  Spaces are limited to 4 and registration for this class option closes 3 days before the program commences.  Click here to register and make your investment.
About the Sterling Style Academy
The Sterling Style Academy trains and certifies prospective and aspiring image consultants, personal stylists, and personal shoppers to pursue the career of their dreams.  With 10 annual training courses held throughout the year in New York, London, Dubai, Mumbai, Hong Kong, Sydney, Miami, Las Vegas, and San Francisco, as well as Online Training, Teleclasses, and Short eCourses, the Sterling Style Academy prepares you to become a top notch pioneer in the image consulting, personal shopping, and personal styling industry.  Master the art of image, fashion and style to become a fashion styling expert.  Contact the Sterling Style Academy today to learn how we can help you start a career you are passionate about – shopping and styling!  Like us or become our BFF on Facebook.