Are you a vibrant, sophisticated, dynamic, international, glamazon interested in image, fashion and style?
If you have always wanted to turn your interest in fashion and style into working with others without having to work in a retail store earning retail dollars, then the Sterling Style Academy is the place for you to turn these dreams into reality.
We may not have 25 years of experience training image consultants and personal shoppers, however we have the fastest growing rising stars in the personal styling and personal shopper industry worldwide who are making a name for themselves in countries like the US, Canada, Japan, Guatemala, Chile, and the UAE.  These media darlings understand what it takes to start a thriving business and they've all done it in less than 3 years!  One of our alumni, Maria Acquaroni, only graduated from our 2.5 Week Certification Program in Miami in January 2011 and she has her own TV show, writes a column for a newspaper in addition to writing her own fashion blog, Style by Red.  She is one of the most creative and talented people who has graduated from the Sterling Style Academy yet she is also extremely determined and business savvy.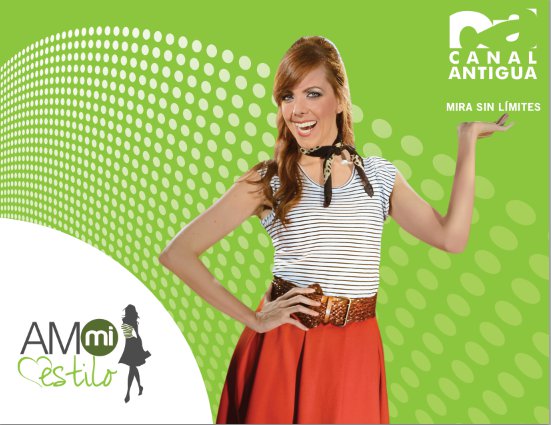 What do all these women have in common?  They are women on a mission to succeed and that is what you learn at the Sterling Style Academy.  Our curriculum is not only rigorous and conforms to the universally accepted standards of the industry, it is also taught by our founder, internationally recognized image consultant Michelle T. Sterling, whose no nonsense, straight forward, and detailed oriented approach to training propels her students to succeed and take their businesses to the next level within their first two years of operation.  One of our graduates, Laurie Harden, completed our 3-Day Short Certification Course in San Francisco in April 2011 and within two months she had seen eight clients.  Now that is amazing!  She purchased our Sales, Marketing, and Business Brand Identity Launch Kit and used the sales pitches to sell her services to her network of acquaintances – resulting in an instant return on investment.
So for all of you who are unsure whether you should make the investment in training at the Sterling Style Academy, we ask you to ask yourself the following questions:
1)      Do you LOVE fashion?
2)      Do you LOVE shopping?
3)      Do you have good people skills?
4)      Do you enjoy impacting people's lives?
5)      And do you want to be successful, have an entrepreneurial spirit, believe in yourself, and have great execution skills?
If you answered yes to the first four questions, then you should definitely pursue a career as an image consultant, personal stylist, and personal shopper.  However you should only train at the Sterling Style Academy if you answered an astounding yes to question #5.  Sterling Style Academy graduates choose to train with us because we value quality and know how what it takes to become a successful image consultant in the least amount of time through hard work and perseverance.  So make the best investment of your life by investing in you and your future.   
Being an exceptional image consultant is not all about the glitz and the glamour (although that makes work more fun), it's also about hard work and determination to make a name for yourself.  The Sterling Style Academy is proud of producing business savvy, glamorous women who are pleased to call themselves Sterling Style Academy Certified Image Consultants.
Our courses attract students from all over the world such as the US, UK, the Netherlands, Germany, Austria, Switzerland, Belgium, Denmark, Poland, Russia, France, Spain, Italy, Greece, Slovenia, Australia, Mexico, Brazil, Peru, Argentina, China, Singapore, Hong Kong, Thailand, Malaysia, Indonesia, the Philippines, India, Pakistan, Egypt, Nigeria, Angola, South Africa, Lebanon, Turkey, Iran, Saudi Arabia, Kuwait, Bahrain, and the UAE.  Will you be our next graduate success story?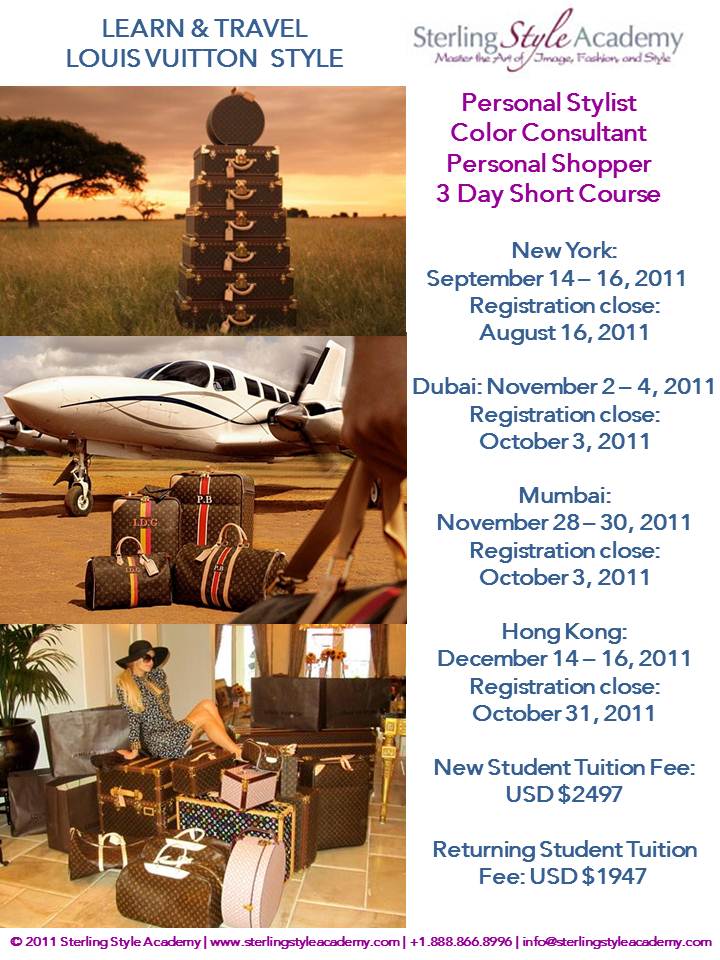 About the Sterling Style Academy
The Sterling Style Academy trains and certifies prospective and aspiring image consultants, personal stylists, and personal shoppers to pursue the career of their dreams.  With 10 annual training courses held throughout the year in New York, London, Dubai, Mumbai, Hong Kong, Sydney, Miami, Las Vegas, and San Francisco, as well as Online Training, Teleclasses, and Short eCourses, the Sterling Style Academy prepares you to become a top notch pioneer in the image consulting, personal shopping, and personal styling industry.  Master the art of image, fashion and style to become a fashion styling expert.  Contact the Sterling Style Academy today to learn how we can help you start a career you are passionate about – shopping and styling!  Like us or become our BFF on Facebook.
The Apprentice Program trains Sterling Style Academy Certified Image Consultants to join the international team of Global Image Group image consultants and personal shoppers. Those invited to enroll are not only trained on the privileged information regarding Global Image Group's specific client services and corporate marketing strategies, but each Apprentice also receives licensed marketing materials backed by the power of the Global Image Group brand.

The complete Launch Kit includes:
• Personalized Company Letterhead and Stationary
• Business Cards
• Promotional Brochures
• Post Cards
• Fully Developed, Multi-Page Media Kit
• Global Image Group Consultant Website Development