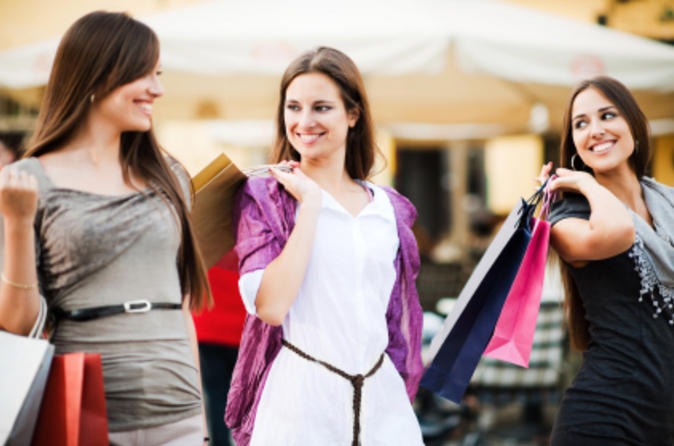 Sterling Style Academy is bringing back one of its most popular training sessions to one of the most exotic cultural melting pots in the world this June! Miami's trendy South Beach area provides the perfect setting for our 2.5 Week Miami Image Certification Program. Have fun in the sun and enjoy world-class shopping along Miami's white sandy beaches while you learn the art and science of the image consulting and personal stylist business.
Prepare yourself to work with celebrities and socialites from across the globe by becoming a Certified Image Consultant at our 2.5 Week Certification Program. Immerse yourself in the world of high-class fashion and style with accelerated classroom studies and intensive in-the-field training at the designer boutiques and exclusive shops in Miami, from the Village at Merrick Park to Bal Harbour.
Our 2.5 Week Image Consultant, Personal Stylist and Personal Shopper Certification Program in Miami will take place from June 9 – 25, 2014. Registration is open until May 5. The cost of the course is $10,447 USD and includes Sterling Style Academy's What Are My True Colors, Wardrobe Consulting and Personal Shopping eCourses in additional to our exceptional curriculum.
Sterling Style Academy's 2.5 Miami Certification Course attracts students from across Central and South America who want to learn the theories of image and style as well as what to expect regarding business goals and objectives, and how to market and sell your services.
The Miami 2.5 Week Program allows students to benefit from a comprehensive curriculum covering the elements and principles of design, color theory, body analysis, personal style evaluation, makeup application principles, wardrobe evaluation and personal shopping. In addition, graduates of the course are licensed to utilize our Certified Image Stylist logos as well as our copyrighted style evaluation tools to help position themselves as industry experts.
Sterling Style Academy's courses reflect our commitment to excellence and are backed by 50 years of combined industry experience from instructors that are recognized as image consulting industry experts.
Don't have enough time to take 2.5 weeks off, take our 5 Day Personal Stylist and Personal Shopper Short Course in Miami from June 26 – 30, 2014 for an investment of US$5497 or our 3 Day Short Course to become a Personal Shopper from June 27 – 29, 2014 for an investment of US$2747.  Registration closes on May 22.
About the Sterling Style Academy
The Sterling Style Academy trains and certifies prospective and aspiring image consultants, personal stylists, and personal shoppers to pursue the career of their dreams.  With training programs held on-location in Miami, New York, Los Angeles, London, Hong Kong, Dubai, Mumbai, Shanghai, São Paulo, and Mexico City, as well as Online Training,Teleclasses, and Short eCourses, the Sterling Style Academy prepares you to become a top notch pioneer in the image consulting, personal shopping, and personal styling industry.  Master the art of image, fashion and style to become a fashion styling expert.  Contact the Sterling Style Academy today to learn how we can help you start a career you are passionate about – shopping and styling!  Like us or become our BFF on Facebook.