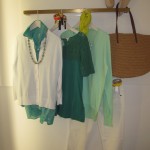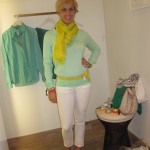 Do you have a passion for fashion? Have you ever dreamed of becoming a personal stylist for celebrities and other style mavens alike? Do you love traveling to warm, sunny climates with pristine beaches and even better shopping? Then Sterling Style Academy's Miami courses are for you! Join in the heart of Miami's South Beach for an amazing educational experience in one of the nation's trendiest cities.
Sterling Style Academy's 2.5 Week Miami Image Consultant and Personal Styling Training program is designed to provide students a top-notch training combined with in-field experience. Students are prepared to work with both professionals and individuals as fashion stylists and personal image consultants while acquiring the business knowledge needed to be able to position themselves as industry experts.
Topics covered in the 2.5 Week Image Consultant Certification Course include:
Image consulting and personal styling
The elements and principles of design
How to analyze men's and women's fashion styles and trends
How to conduct personal style evaluations
The principles behind makeup application
The principles behind closet organization and clothing care
How to work with clients and develop an image and wardrobe specific to your client's needs
Effective communication skills
Business building tools, setting (and reaching) goals and objectives.
To secure your spot in this course, register today! Our 2.5 Week Miami Image Consultant & Personal Stylist Course will be held October 3-19, 2012. Registration closes September 5, 2012.
About the Sterling Style Academy 
The Sterling Style Academy trains and certifies prospective and aspiring image consultants, personal stylists, and personal shoppers to pursue the career of their dreams. With 10 annual training courses held throughout the year in New York, London, Dubai, Mumbai, Hong Kong, Sydney, Miami, and San Francisco, as well as Online Training, Teleclasses, and Short eCourses, the Sterling Style Academy prepares you to become a top notch pioneer in the image consulting, personal shopping, and personal styling industry. Master the art of image, fashion and style to become a fashion styling expert. Contact the Sterling Style Academy today to learn how we can help you start a career you are passionate about – shopping and styling! Like us or become our BFF on Facebook.