أساسيات جمالية عالقة بذهننا ربما ⁣
⚡ لانها ترددت على مسامعنا منذ الصغر ⁣
⚡أو لان عالم صناعة الأزياء يقوم على ذلك ⁣
⁣🎗️وبما اننا خلقنا بأشكال وأحجام مختلفة⁣
فإحتمالية ان تكوني صاحبة جسد ذو إطار صغير أو متوسط…. ⁣
📉عالية خصوصا في منطقتنا ⁣
🌟الجانب الجميل في الموضوع⁣
➕ أنكِ ستظهرين أصغر من عمرك بشكل دائم ⁣
➕وحسب دراسات تقول ان قصيرات القامة هم الأكثر حظا⁣ ⁣
🌟اما الجانب الاخر ⁣
➖ربما ستعانين من إطلالات تبدين فيها مغمورة بالملابس ⁣
➖ او قد يكون ارتداء الكعب أسهل طريقة لإضافة بضع سنتيمترات ولكنه ⚠️بالتأكيد مرهق ⁣ ⚠️ او لن يفيدكِ اذا لم يقترن بالتنسيق الصحيح ⁣
⁣
🎗️ لذا… ماعليكي العمل عليه للتتفادي كل ذلك ⁣
✨هو تنسيق اطلالات تمنحكِ إيحاء بصري اكثر طولا 👍⁣ ⬅️لأنها بالتأكيد ستمنحكِ ثقة وراحة اكبر تجاه مظهركِ⁣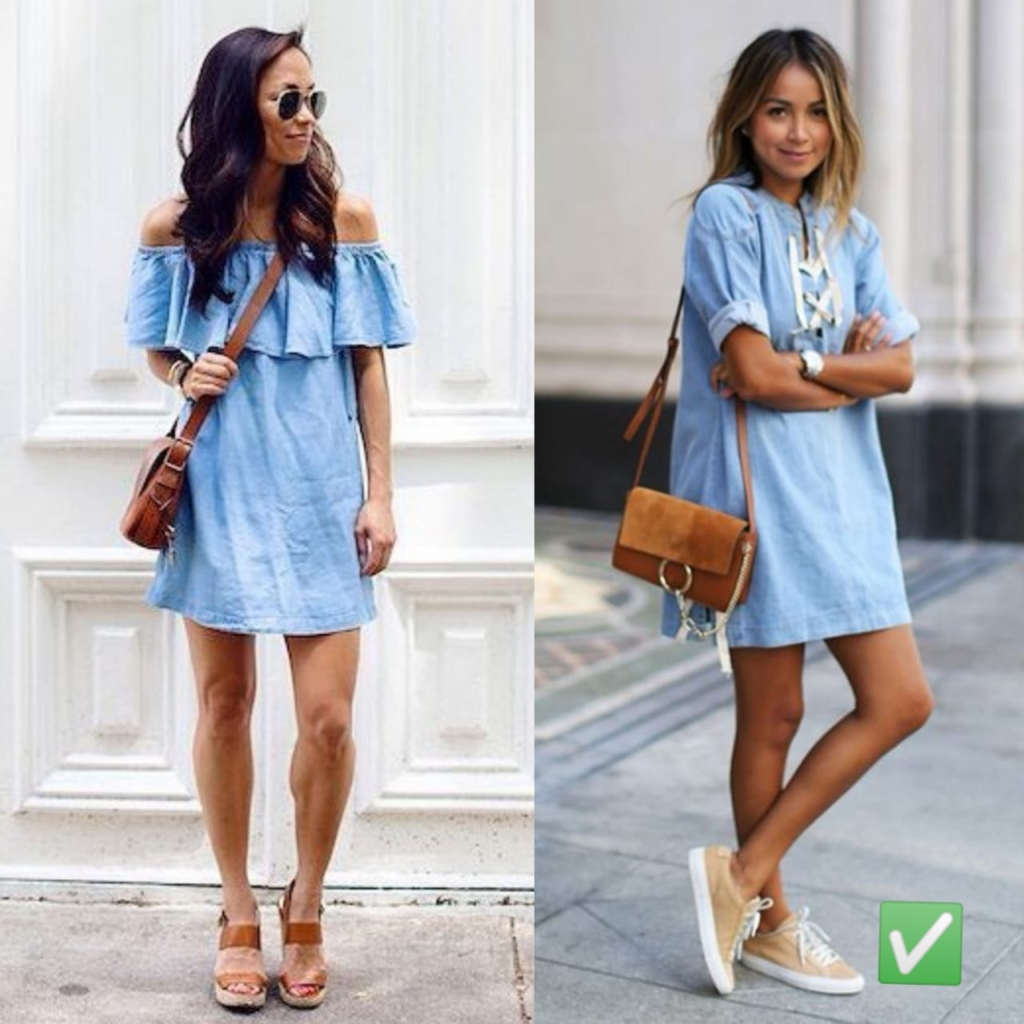 ⁣🎗️فإذا كنتي مستعدة لاكتساب خبرة اكبر تجاه ما عليكي الالتفات اليه عند اعداد اطلالاتكِ ⁣
👑إليك هذه التوجيهات والتحذيرات المهمة :⁣
✨اعتمدي الالوان الموحدة⁣
✨اختاري تصاميم ذات التفاصيل الرأسية⁣
✨انتقِ نقشات طولية او مائلة ⁣
✨ابتعدي عن الهيلز الضخم⁣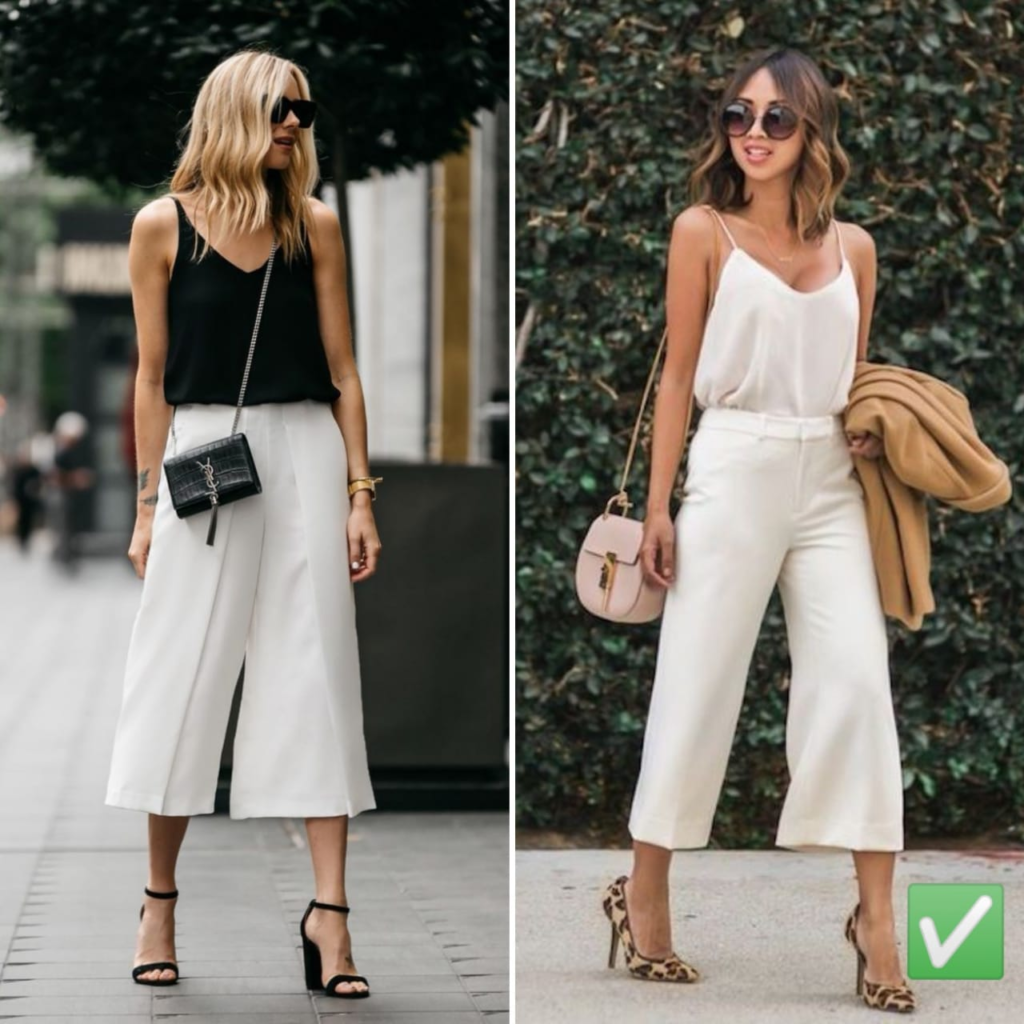 ⁣⚠️ لكن أود أن انبهكِ ان لكل منا شكل جسم مختلف ومميزات خاصة من الصعب جدا تعميم اي نصيحة فيها ⁣
⬅️لذا من المهم لنجاح اطلالاتكِ🔥⁣ ان تكون اختياراتكِ متقنة ومنسجمة بين مميزات جسمكِ وطولكِ⁣⁣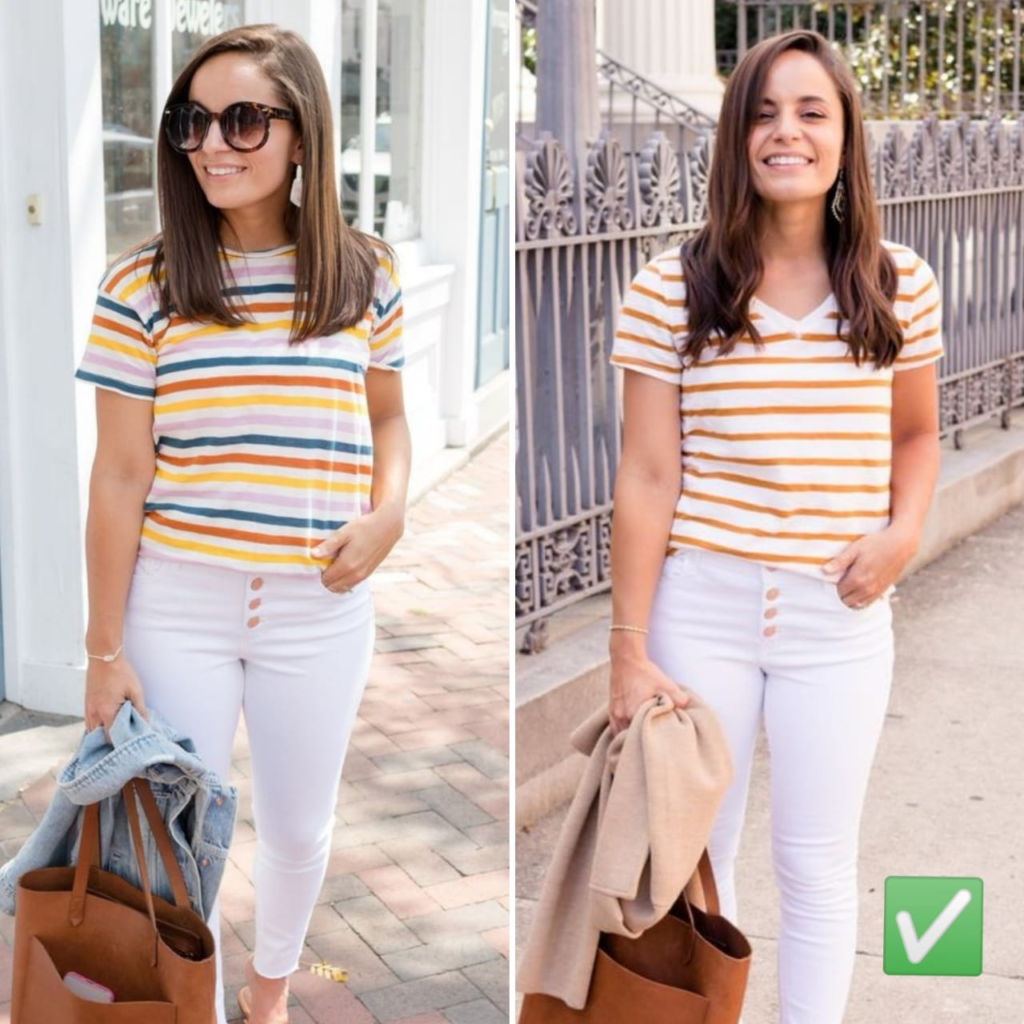 ⁣🎗️أما إذا كنتِ ترغبين في التوقف عن إهدار المال على الملابس والإكسسوارات الخطأ ⁣⁣⁣
⁣⁣⁣
🎗️ و معرفة الكثير عن أسرار الموضة 📜 التي تلائمكِ👌… و تضمن لك مظهراً أنيق و جذاب🔥 ⁣⁣⁣⁣⁣
⁣⁣⁣⁣⁣
🌟انصحكِ بمتابعة منشوراتي اليومية المتضمنة⁣⁣⁣⁣⁣
⁣⁣⁣⁣⁣
⭐او اذا كنتِ ترين أنكِ بحاجة إلى خريطة توجهكِ خطوة بخطوة نحو ستايل يعبر عنكِ ويمنحكِ شعور رائع🌠…
📍 يمكنكِ حجز استشارتكِ الخاصة عن طريق الدايركت مسج 📩
⁣⁣⁣⁣⁣#bestylishwithlama #موضه #فاشن #ازياء#ستايل #ستريتستايل #نصيحة #تسوق #ستايلست #ستايلش#ملابس #فساتين #ازياءصيفية #كاجوال #أناقة #تنسيق ⁣
@be_stylish_with_lama on Instagram is a Sterling Style Academy Fashion and Style Consultant graduate of the eCertification Program. With 150K followers and growing, she's sure to make impact on helping those discover their best style one post at a time.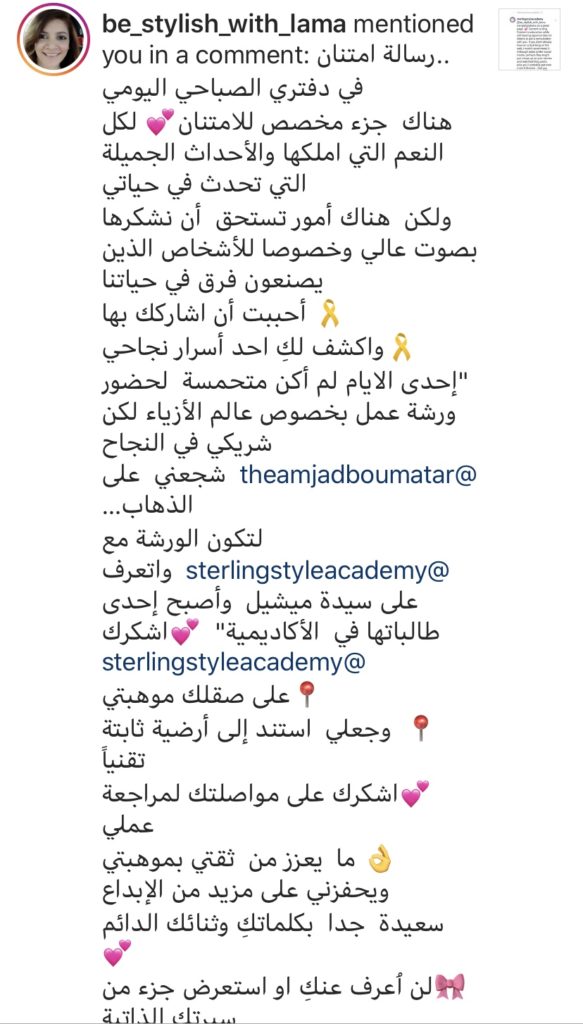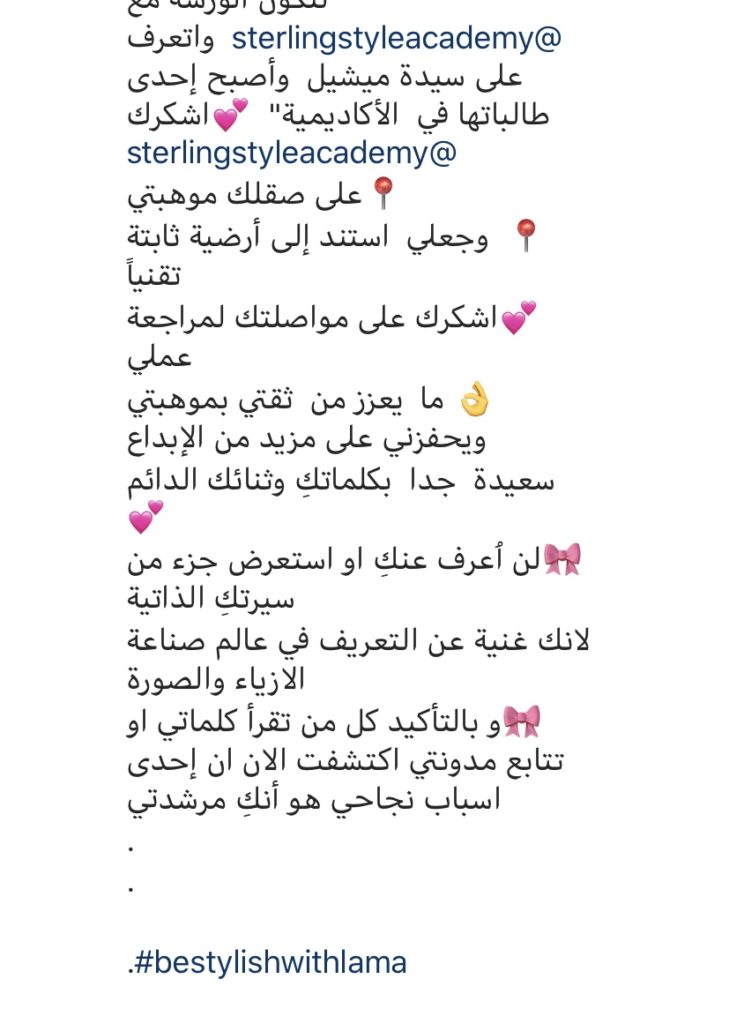 Have you been wanting to become an image consultant and personal stylist, but you haven't had the time or the money to take that step? Do you have doubts that you can actually turn this into a side gig or even a full-time gig? Then you get overwhelmed by the thought of, "Where do I start?"
What if we told you that we have an online solution, jammed packed with information to execute professional:
image consultations
color consultations
personal styling
and personal shopping sessions
AND even included a BONUS BUSINESS BLUEPRINT outlining a step-by-step process for you to market, launch, and pivot your business?
You're thinking it's too good to be true or sign me up!