Why Image Consultant Training with Michelle T. Sterling? Who is Michelle T. Sterling?
In 2002 Michelle T. Sterling began her career as an Image Consultant, Personal Stylist and Personal Shopper. Trained by several AICI Certified Image Masters, she became a Certified Image Consultant through AICI in 2005, which back then was called AICI FLC (First Level Certified) and is now known as AICI CIC (Certified Image Consultant).
Just in her 20s in 2002, she ventured off and created two image consultant companies before the age of 30, one that she started with a business partner and then dissolved, and the other she grew into Global Image Group, an international image consultancy firm catering to the image consultant, business etiquette and communication needs of professional men and women from middle management to C Suite clients worldwide from New York, San Francisco, Miami, Houston, Mexico, London, to Dubai. It was the first consulting company of its kind. Moreover, she was the only image consultant at the time who could be in three different cities in one week serving clients from image makeovers, to executive training since she was a form investment banker, to providing seminars and workshops for corporations. Her consulting business quickly boomed and by 2005, she founded the Sterling Style Academy out of the request of individuals who desired to become image consultants, personal stylists, and personal shoppers by attending image consultant training with Michelle T. Sterling.
Image Consulting in the 1980s was largely consistent of seasonal color analysis consultations. Image consultants focused on dressing women for success in corporate suits, teaching them executive presence, etiquette and communication skills.
However by the time Michelle T. Sterling launched her image consultant business, it was the boom of makeover TV shows like What Not to Wear, Queer Eye for the Straight Guy and other shows, that the focus of image consulting shifted from corporate attire or merely dealing with corporate clients to dressing individuals to improve their self-esteem through the clothing that they wear. Michelle T. Sterling's client based was all over the United States and expanded into London and Singapore by the 2007. She was a bi-coastal image consultant living in both San Francisco and New York and by 2009 she was flying internationally to Dubai to conduct image consultant training worldwide and shortly after that she expanded further east to conduct image consultant training in Hong Kong.
With a very busy client and image consultant training schedule, Michelle T. Sterling, endeavored to take her certification with AICI to the next level to become a Certified Image Professional (CIP) in 2011. To her dismay, they did not grant her the next level of certification despite exceeding all the requirements to become CIP on the grounds that the organization (or more so, the CIP Chair of AICI did not feel that she spent enough time with her fellow image consultants at AICI events) and therefore did not want to give her certification to go onto the next level.
Having been penalized because she was an actively busy and working image consultant who achieved so much success and credibility in the industry on her own without the help of AICI, Michelle T. Sterling severed her ties with AICI in 2012 and since then some of her most famous and successful graduates are not part of the AICI organization either and have achieved enormous success because they learned from Michelle T. Sterling that business is built through credibility and marketing, not by having the backing of one organization of women supporting women. And so, Ms. Sterling's image consultant graduates today are also Fashion Influencers and Bloggers in addition to being credible image consultants and personal stylists.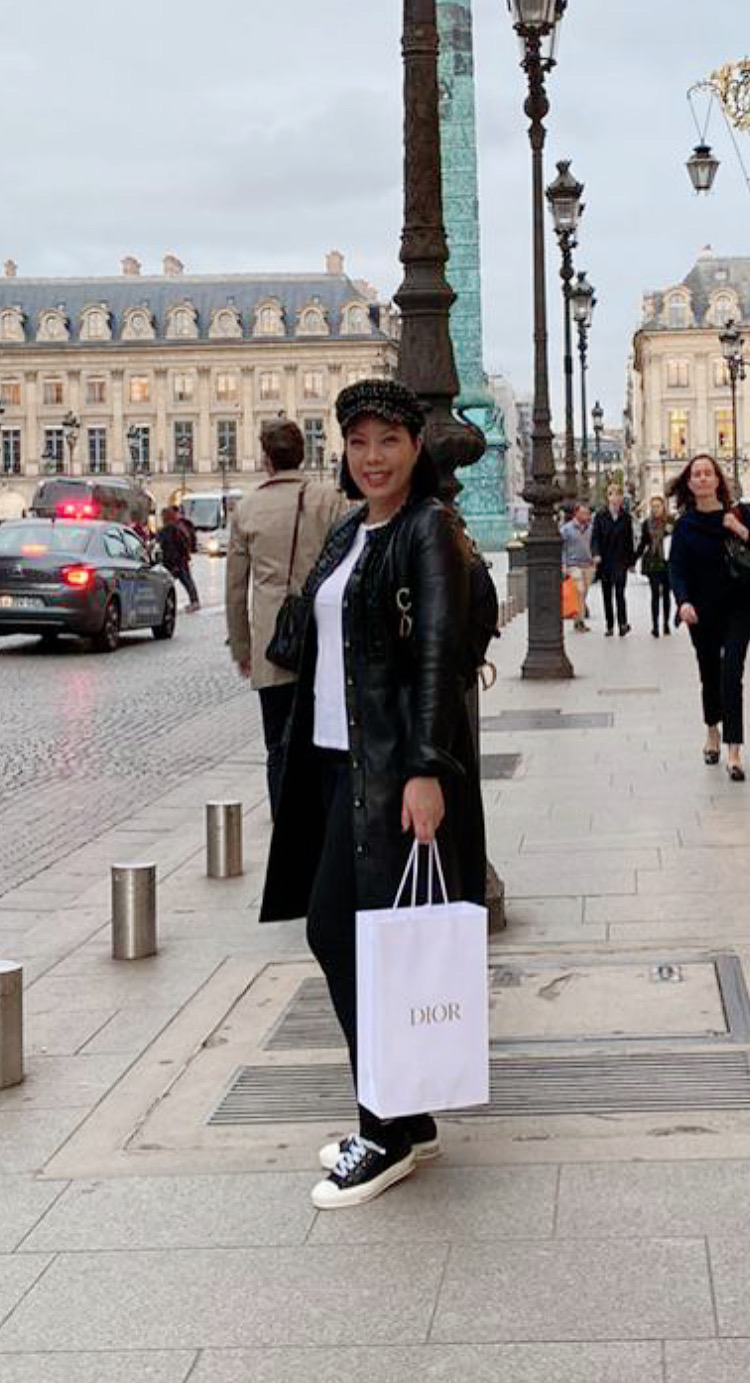 With the launch of blogging and Instagram in 2010, a new breed of fashion lovers emerged, the millennials. More technologically savvy than the previous generation, those who started fashion blogging and You Tubing in 2010 are now celebrities and filthy rich including influencers such as: Chiara Ferragni, who is now a Harvard Business School case study; Camila Coelho, a makeup artist, turned You Tuber and Instagram Influencer, to model and now a fashion designer; and Marianna Hewitt, an influencer turned skin care line owner. These ladies are just some examples of how the fashion industry has evolved over the past decade with the disruption of digital marketing.
So, what happened to Michelle T. Sterling along the way? She ventured into developing other subject matter expertise like these Fashion Influencers however in different fields related to interior design and real estate. However, her heart always remained with her first love, fashion and shopping!
You see just like Camila Coelho went from being a makeup artist, to a model and fashion influencer, to now being a fashion designer, Michelle T. Sterling, in the last 18 years has gone from being an American Image Consultant, Personal Stylist, and Personal Shopper, to being an internationally recognized train-the-trainer, to venturing into interior décor and also into real estate from 2012 to 2016. Her business may have diversified five times however her core love has always been about image, fashion, and style. And in 2019, she's still image consulting and personal shopping for clients in Paris!
Emerging onto the YouTube scene in 2008, Ms. Sterling decided not to continue doing YouTube videos in 2010 for personal reasons (which she now regrets today). After dabbling in different things in the last 7 years, she now sees it would have been better to go from being an image consultant to being a fashion influencer as she has seen tremendous success from her graduates since 2012 who have gone in that direction as it is the future of fashion.
Most fashion influencers in their early to mid 30s now were, at one point in time, personal shoppers and personal stylists turned fashion influencers and even fashion designers. So, if you see this as your true calling and the career path you would like to take, it's best if you train with image consultant and personal stylist Michelle T. Sterling. She has worked with celebrities and royal families, been auditioned for several TV reality shows back in the day of its popularity, and she has experienced it all just so that she can share her experiences with you.
So why image consultant training with Michelle T. Sterling? Because she went beyond the boundaries of AICI (which is only most important within AICI incidentally and not that important for corporate clients who want to engage your services). Clients and corporations do not know what AICI is. Clients and corporations want to know that you have mastered your craft. The mastery of your craft does not necessarily always come in the form of a paper or valuing your worth according to how others deem or value you. It is exemplified through your work by sharing and imparting your knowledge. That's what positions an individual to be an expert and also an influencer. Remember, just because someone received a certificate doesn't mean they are a good image consultant or personal stylist. It's what they do after receiving the certificate that counts!
So why image consultant training with Michelle T. Sterling? Aside from the fact she is a luxury goods lover, she is actually highly educated and a graduate of the prestigious Wellesley College, the number one all women's college in the U.S. and also ranked in the top 5 liberal arts colleges in the United States. She stands for women empowerment, female entrepreneurship, women supporting women, and helping other entrepreneurs develop their own personal brand, as well as supports women in developing their passion for fashion.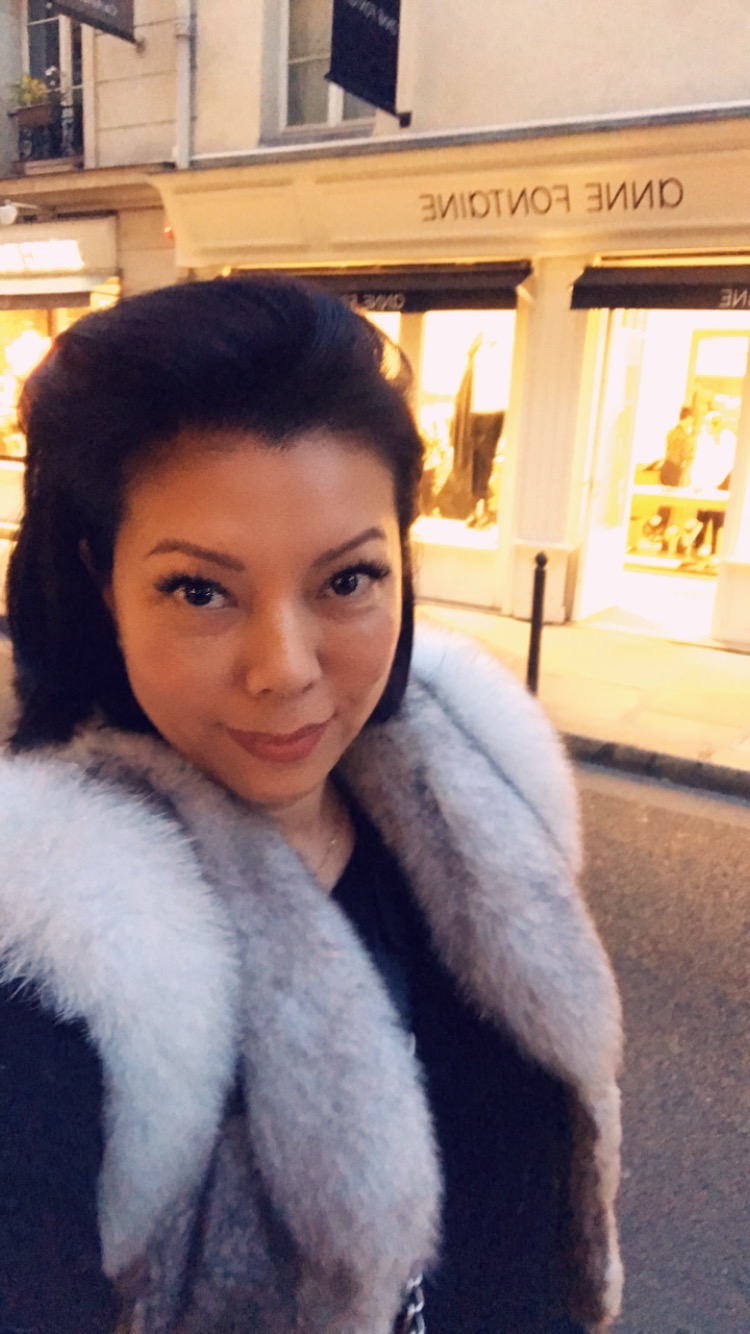 "It is the strength of your own personal brand that creates or leaves an impression on others. It is through the strength of your personal brand that you build your client base. Personal branding in other words is personal marketing or self-promotion. Remember, you're only as popular or famous as your last big thing. And in fashion, one day you're in, the next day you're out. So, the key is to always stay memorable. There will always be someone younger, smarter, thinner, or prettier than you in fashion…so make your own mark in the fashion industry with your own personal brand!" – Michelle T. Sterling
So, here are 7 reasons why you should consider image consultant training with Michelle T. Sterling:
Sterling Style Academy provides corporate image consultant training if you want to go the corporate route and give seminars and corporate image consultations. Most of the time, these types of consultants also do some sort of executive training, leadership coaching, business and social etiquette training, as well as communication training. That's Michelle T. Sterling's consulting business.
As her first love, when it comes to fashion is shopping, she is an innate personal shopper and personal stylist with skills to shop until she drops spanning three continents in one week even recently in 2019 from Dubai to Miami to Paris. Not to mention she is a multiple award-winning entrepreneur.
She has good relationships with fashion influencers from New York, Brazil to Saudi Arabia making her uniquely positioned to work with 30% of the population who wear modest fashion.
She speaks Spanish and has lived in Miami enabling her to relate well to Latin American students and their taste for fashion.
Indians and Southeast Asians from Malaysia, Jakarta, Vietnam and Thailand are drawn to the Asian side of her heritage, her business savvy, ability to quickly assess her student's strengths and provide them with viable business plans to launch their businesses.
And in 2019 the Sterling Style Academy formed a training partnership with the FINY, Fashion Institute of Style NY, to provide fashion lovers, fashion bloggers, and fashion influencers with an affordable way to diversify their skill sets based on the foundational skills of image consulting which is known as personal styling. Not all personal stylists have the skills to be an image consultant, although some may call themselves an image consultant incorrectly. However, most image consultants have the capabilities to be personal stylists but not necessarily personal shoppers. Usually personal stylists are better personal shoppers. However, if you take image consultant training with Michelle T. Sterling, the Sterling Style Academy's 2 Week Image Consultant Training course or 7-Day Image Consultant Training program will certify you to become an Image Consultant, Personal Stylist and Personal Shopper to work with individuals and corporations depending on the type of investment you'd like to make in yourself and in your training because fees range from US$4,000 to US$7,000 to receive a certificate from our internationally recognized institution. Otherwise we welcome you to enroll into Fashion Institute of Style NY with an average tuition fee of US$2,000 for 5 days.
Michelle T. Sterling has trained some of the most visible image consultants and fashion influencers that span 6 continents. From being featured in Vogue, Harper's Bazaar, and speaking on television, Michelle T. Sterling's goal is to train quality not quantity. She trains goal-oriented winners – a new breed of image consultant influencers!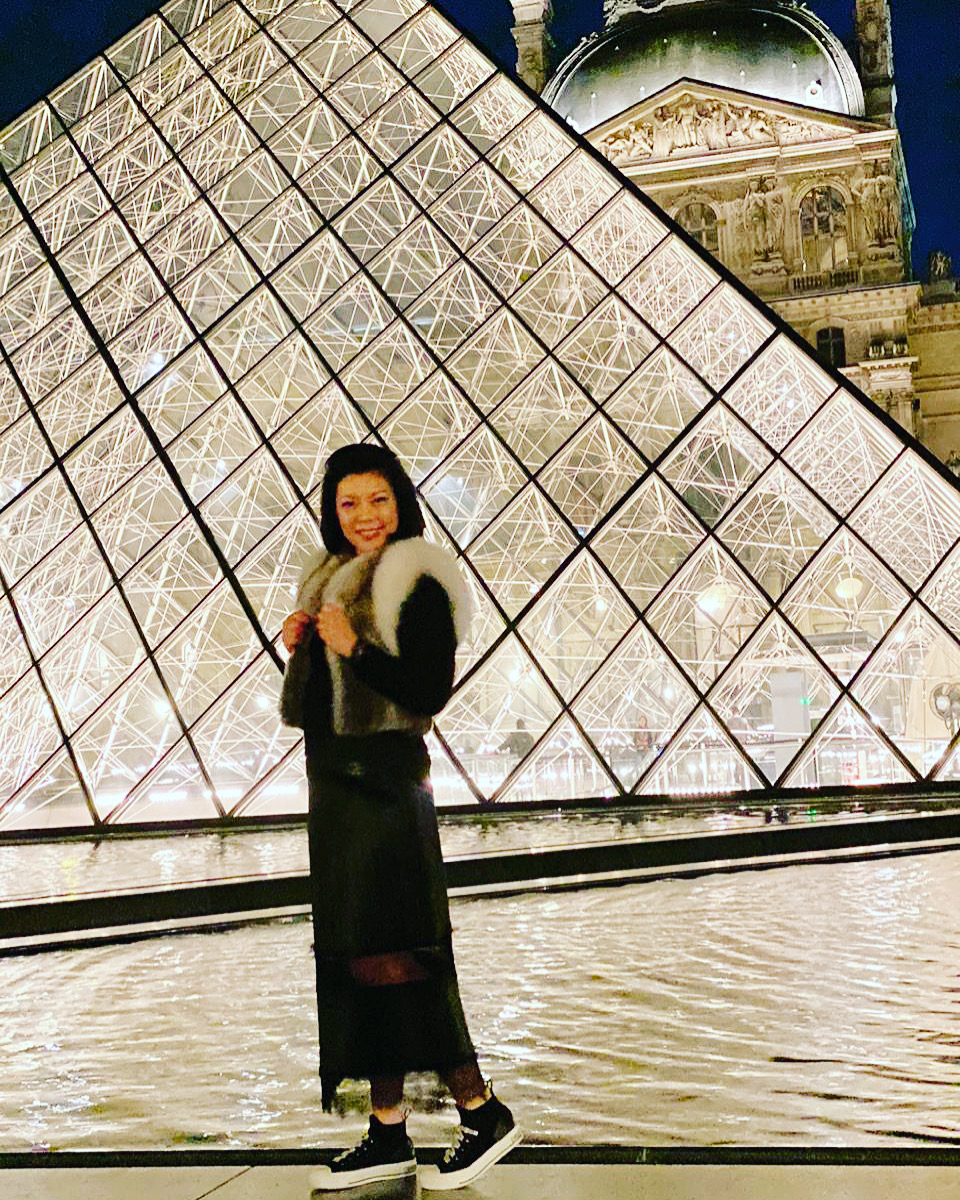 Follow her street style looks on Instagram @thesterlinglifestyle