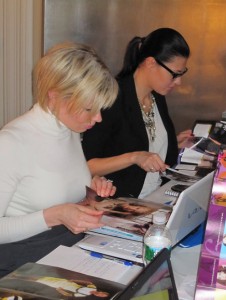 The Sterling Style Academy is so proud of the success our global graduates have achieved. Due to each Certified Personal Shopper's business savvy to apply the tools and knowledge they learned from training with the Sterling Style Academy, they have become personal shopping and personal styling pioneers in their home cities and countries, including Japan, Trinidad, Chile, Italy, Dubai, Nigeria, Russia, the United States, and Canada.
Each of the Sterling Style Academy Certified Personal Shoppers featured are not only pioneers in their industry but they are all self-motivated, go-getters. They have a true passion to become successful image consultants and personal shoppers and they implemented their education into a viable career in different parts of the world.  Not only do they jet set to work with clients but they are also driven, motivated, and take advantage of opportunities when they appear.  These are the true characteristics of successful and dynamic entrepreneurs and we are very proud of them for achieving their goals.  Some of our graduates were as young as 23 when they started, proving age does not make a difference in professional image consulting, personal styling and personal shopping.
Read some of the Sterling Style Academy's Graduate Success Profiles: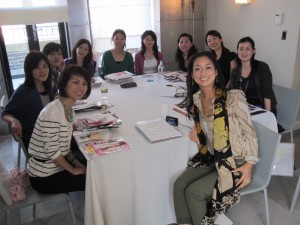 Yuuri Takano (Japan) – Graduate of New York 4 Week Course – August 2005, is a 2 time author, trainer, consultant, and public speaker.
Jeunesse Ali and Amy Inglefield (Trinidad) – Graduates of Miami 2.5 Week Course – Janaury 2008, are co-founders of TimeSquared, LTD. a leading personal styling business pioneering the industry in Trinidad and Tobago.
"Hi Michelle! So great to hear from you! Business is great!
No plans to be (in Miami again) as yet but I'm always doing some last minute jet setting so I'll be sure to let you know.  Hope all is well. – Amy Inglefield"
"Hey Michelle – How are you!?  Things are doing great here – I actually was invited to a TV program to solve the problems of a compulsive shopper and it went on air yesterday! I had a million contacts today; it was great publicity! Here is the link: http://www.24horas.cl/programas/informeespecial/2010/ (Its in Spanish.)  Looking forward to hearing from you. – Ameriga"
Helen MacGillivray (Canada) – Graduate of New York 2.5 Week Course –  April 2010 has published a style guide and works with personal styling and corporate styling clients.
"Hi Michelle, I hope everything is well with you. My business is growing fast and I am planning two workshops for this month.  Also I am going to make the shopping trip to Vegas happen in March.  I will keep you posted and if you need a testimonial let me know. – Helen"
Yetunde Bankole-Bernard and Eloho Alero Abada (Nigeria) – Graduates of New York 2.5 Week Course and Las Vegas 5 Day Course – April and September 2010 – are still launching their business in the very new personal styling industry in Nigeria. They are setting themselves up to be personal shopping pioneers in their industry.
"Hi Michelle! We've talked about you all week & even just concluded on sending a message today. We are doing great! Putting finishing touches to the website and holding a seminar by the end of Nov. Sure we'll keep you posted. Regards, Yetunde"
"Hallo Michelle! Everyother thing is going on smoothly according to plan and you will be hearing from us shortly! I see there's a lot going on at your end – as usual. Hope you are well and do take care. – Alero"
Ann Damon Reilly (USA) – Graduate of One-on-One Training – June 2010, incorporated her interior decorating business with image consulting – immediately generating clients.
"Just wanted to let you gals know the Sterling Style Academy training was such a great experience for me. As a busy mother of two this career fits so well with managing my family. I recommend the in person training – so valuable to have the face to face contact and knowledge provided. I reflect on my training often when working with my clients. Feel free to contact me at ann@anndamonreilly.com if you have any questions. www.anndamonreilly.com is my website. Work in progress!"
Keys to Success: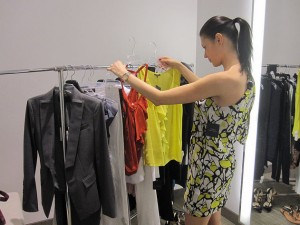 As fashion and style are truly hands-on professions, we believe that our graduates have benefited greatly from the in-person, hands-on training they received in one of our in-class courses.  With one-on-one interaction with instructors and class mates from all over the world, Sterling Style Academy graduates are more globally versed in fashion and aware of the influences of various cultural trends.
Those who graduate from the Sterling Style Academy all share the abilities to put their education to use in their businesses, market themselves appropriately according to the tools they learned in class, and most importantly, they are not afraid to take risks.  Sterling Style Academy's training director, Michelle T. Sterling, who co-authored the book, Success Simplified, motivates students through her own drive and business savvy to do the same in their market.  Students recognize that to be successful in the image consulting and personal shopping industry, it takes personal conviction and the confidence to take smart risks.  Our graduates take this cue from our internationally recognized alumnae and staff to build successful businesses for themselves in their own region or country.  This is what makes the Sterling Style Academy so unique and globally recognized as a leader in producing top-notch personal stylists and personal shoppers.
Another key to success for each of our featured alumni, particularly in 2010, is their investment in their continuing development as image professionals through our training materials.  These valuable training products incorporate instructional training workbooks and dvds that our graduates can future reference upon the completion of their personal stylist and personal shopper training.
The Global Benefits of the Sterling Style Academy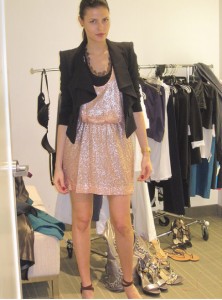 The Sterling Style Academy trains globally diversified image consultants and personal shoppers who not only become pioneers in their countries but also are based all over the world.  Many of them take advantage of the Sterling Style Academy's "Corporate America," success oriented mentally – incorporating our methodologies in their best business practices.  International students who have chosen to educate themselves in New York, Miami, San Francisco, or Las Vegas have also benefited from the American shopping experience.  Those who have enrolled in our international programs in Dubai, London, Sydney, and Hong Kong have truly mastered the art of international shopping combined with a structured methodology for conducting personal shopping sessions outside of the United States.
Image consulting and personal shopping is not only a growing industry worldwide, but is also one that is financially viable, no matter where in the world you launch your business.  Regardless of where you live and if your training takes place in the United States or by an American-based personal shopping training academy, the principles and core competences you learn at the Sterling Style Academy are universally accepted worldwide.
The Sterling Style Academy trains successful image consultants, personal stylists, and personal shoppers in London, Sydney, and Hong Kong.  Our 2.5 week certification course has been successfully executed in Dubai with a 300% increase in student body attendance within one year. We expect the same kind of success for our World Traveler program, which positions you for success to become a global image consultant and to market your services to individuals or corporations in more than one region, especially if you're an expat. Work with clients between London and Hong Kong, or between Sydney and New York, or where ever you travel to!

About the Sterling Style Academy
The Sterling Style Academy trains and certifies prospective and aspiring image consultants, personal stylists, and personal shoppers to pursue the career of their dreams.  With 10 annual training courses held throughout the year in New York, London, Dubai, Mumbai, Hong Kong, Sydney, Miami, Las Vegas, and San Francisco, as well as Online Training, Teleclasses, and Short eCourses, the Sterling Style Academy prepares you to become a top notch pioneer in the image consulting, personal shopping, and personal styling industry.  Master the art of image, fashion and style to become a fashion styling expert.  Contact the Sterling Style Academy today to learn how we can help you start a career you are passionate about – shopping and styling!  Like us or become our friend on Facebook.