From December 26 until the beginning of February is the best time to shop with a Dubai Personal Stylist during Dubai Shopping Festival.
If you haven't already shopped the previous sales, this the best time to do it because it's even more on sale. Why are so many things on sale in the Middle East? It's because more people are buying online and they're buying from retailers outside of the Middle East.
Many people who live in the Middle East end up buying from somewhere else or purchasing their needs and wants outside of the region. But with Dubai Shopping Festival going on, now's a good time to take advantage of what is in the stores in the region at rock-bottom prices.
People also frequently shop online because there is more selection sometimes than what is available in Dubai. And with the onset of Instagram having shoppable photos, it's easier to purchase from your mobile phone.
So people are still shopping and still spending but they're just more mindful about what they are buying. And that's why the Sterling Style Academy has launched how to shop online classes so that you can put together outfits for your clients according to their needs by helping them purchase things found online. Specifically, in Dubai and Riyadh, we have launched an Image Coach program that specifically caters to the color analysis, body shape analysis, fashion style personality, and online personal shopping. Learn how to dress a triangle body.
After taking this new course that we launched you will be able to advise clients on the types of garments they should wear according to their body type and according to their style. So, if they're concerned about having large hips or a larger stomach, they are always solutions for this.
So check out Dubai Shopping Festival but not before you take our classes or our partner personal stylist course in Dubai or in Riyadh. Our courses will save you a lot of money and also help you make more money by exploring your passion of shopping and styling.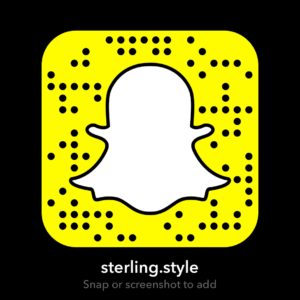 Here are some tips on how to dress a triangle body type and how to shop online for triangle bodies. (Click on the image to purchase it.)