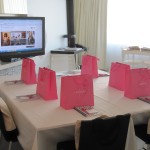 Welcome to our blog. The Sterling Style Academy trains you to become a top-notch, successful, modern day image consultant, personal stylist, and personal shopper through our theory intensive training modules and practical application.  We foster solid relationships with our students through success coaching and business development training which ultimately leads to the accomplishment of our student body year-after-year and leads to the strength of the Sterling Style Academy Alumnae Network.
Our unparalleled appreciation for precision, excellence, and luxury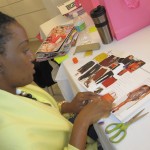 sets us apart from other training programs guaranteeing that the Sterling Style Academy attracts the highest caliber of intuitive, intelligent and talented students from around the world.  We understand and focus on the needs and concerns of our students ensuring their personal and professional growth throughout the training process.  Not only do we provide a structured training experience but our students also have fun!  As a result, the Sterling Style Academy attract students from all over the world such as the US, UK, the Netherlands, Germany, Austria, Switzerland, Belgium, Denmark, Poland, Russia, France, Spain, Italy, Greece, Slovenia, Australia, Mexico, Brazil, Peru, Argentina, China, Singapore, Hong Kong, Thailand, Malaysia, Indonesia, the Philippines, India, Pakistan, Egypt, Nigeria, Angola, South Africa, Lebanon, Turkey, Iran, Saudi Arabia, Kuwait, Bahrain, Qatar, and the UAE.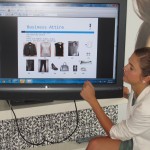 At the Sterling Style Academy, we also understand the importance of personal branding and the art of self-promotion.  Once we teach you how to become an effect image consultant and personal stylist, we help you structure your business from inception to fruition.  Not only do we provide our students with the technical knowledge as it relates to style but also the practical application skills vital to becoming successful entrepreneurs.  Our training programs provide you with personalized attention, in-the-filed training, and skill-set mastery in consulting, coaching, styling and shopping.  We provide our students with continuing education to inspire the career growth and earnings potential of our students.  We produce highly skilled and motivated winners who want to excel in the industry and the achievements of our student body speak for themselves worldwide.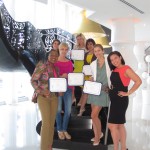 Furthermore, graduates of the Sterling Style Academy are inspired by the results-oriented ambition, motivation, and transparency of our founder and training director, Michelle T. Sterling.  Her friendly yet not familiar approach to training combined with our rigorous course curriculum within the last 15 years has produced some of the most highly visible and talented young, female entrepreneurs within the industry worldwide. She believes that credentials are important to establishing your credibility however they do not define who you are as an image consultant and personal stylist. She encourages our student body to take their own unique assets and turn them into career strengths therefore enabling you to differentiate yourself from the competition.
So what are you waiting for?  Turn your dreams into reality by training at the Sterling Style Academy.
About the Sterling Style Academy
The Sterling Style Academy trains and certifies prospective and aspiring image consultants, personal stylists, and personal shoppers to pursue the career of their dreams.  With training programs held on-location in Miami, New York, Los Angeles, London, Hong Kong, Dubai, Mumbai, Singapore, São Paulo, and Mexico City, as well as Online Training,Teleclasses, and Short eCourses, the Sterling Style Academy prepares you to become a top notch pioneer in the image consulting, personal shopping, and personal styling industry.  Master the art of image, fashion and style to become a fashion styling expert.  Contact the Sterling Style Academy today to learn how we can help you start a career you are passionate about – shopping and styling!  Like us or become our BFF on Facebook. Follow us in INSTAGRAM.