What's the importance of New Delhi Image Consulting Business Training? The need for image consulting and soft skill training has risen in India in the last 5 years. More Indians are seeking to increase their quality of life without leaving India. While some millennials have left New Delhi to explore career opportunities abroad, the need to develop an expanded mindset to compete on a global level has increased, causing people to seek out New Delhi image consulting business training and soft skill training in India. In order to narrow the gap between rich and poor in India and particularly in Delhi, knowing how to manage your image and soft skills will elevate your social status with integrity and honesty.
At the Sterling Style Academy, we are experts in corporate image consultant training and personal branding. The most important asset of a brand is what your customers say about your brand to their contacts and colleagues. If you're serious about developing a business brand image, it is necessary to align a business' behavior to the corporate brand message through image consulting and soft skill training in New Delhi.
What is soft skill training? It encompasses your behavioral and verbal communication style; your ability to lead, motivate and negotiate. These are the skills needed to develop your professional presence. Studies show that your technical skills are less important as your rise the ranks in the corporate world. If you want to elevate your economic status, you need to elevate your emotional intelligence and confidence. Mindset combined with decorum and deportment, knowing when to say what you need to say at the appropriate time will lead to your success. This essentially is your professional quotient strategy.
"People say you shouldn't judge by appearances, but how you present yourself — your deportment — matters. How you dress, speak, look and carry yourself is all part of deportment or demeanor. If you're polite, helpful, and smile a lot, your deportment is friendly and kind. If you're constantly swearing and shouting, your deportment is negative and hostile." – Vocabulary.com
Therefore, improving your soft skills in India along with your managing the image that you project within the professional world will lead to increased confidence, competence, and credibility.
What is image consulting business training? The traditional meaning of image consulting 20 – 30 years ago was more focused on one's professional image, professional presence, and how to present yourself/ your image to the world. However, in the last 10 years many people who focus solely on providing outfit makeovers call themselves image consultants without understanding the message their outfit communicates. Image consulting business training reverts back to the professional image that you project and learning how to manage the first impression you communicate.
In the business world, understanding the importance of cross-cultural communication along with understanding what is acceptable business attire and what is acceptable business behavior will be instrumental to your success in New Delhi and throughout India.
If you'd like to become a New Delhi business image consultant and soft skill trainer, click here for more information on the Sterling Style Academy's 5-week program in New Delhi for image consulting business training and India soft skill training.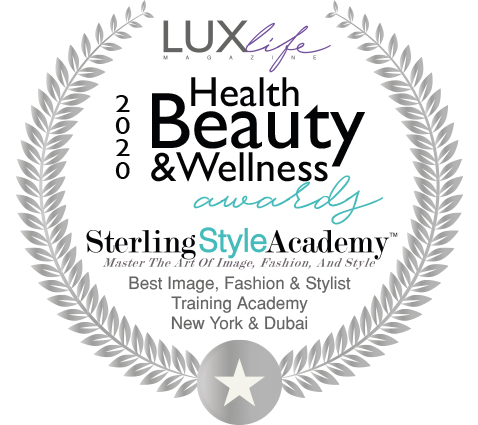 WHO SHOULD ATTEND OUR 5 WEEK IMAGE CONSULTING BUSINESS TRAINING AND SOFT SKILLS COURSE IN NEW DELHI INDIA
Children of family business owners looking to diversify the family businesses
Children of politicians with influence, influential wives and daughters seeking to shape the future of India
Up and coming politicians and business owners seeking to elevate the future of New Delhi, Mumbai and India.
During the COVID-19 situation, we are offering a fully instructor led 2 week image consultant and personal stylist training course online beginning July 20 – 31, 2020 from 10:30am – 4:30pm Eastern Daylight Time (click here for updated dates and times or to request a course date and time) for an investment of US$3797 to receive certification.   This course will be taught in a similar manner as we teach the in-class course which is normally an investment of US$8800 if you take it in New York, Dubai, or Miami. So take advantage of this offer, be productive during this pandemic, and see you online! This promotional package does not include our eShort Courses in the training investment. #coronavirusoffer