For centuries Paris has been known for being the global epicenter of fashion. Full of culture from its sites and museums and well known for its food and wine, Paris is a Sterling Style Academy must-have destination for Personal Stylist and Personal Shopper Training. From classic styles to street chic fashion, Paris is known for it's luxurious haute couture designers such as Hermès, Christian Dior, Yves Saint Laurent, Louis Vuitton, Coco Chanel, Givenchy, and Celine. Join us for hands-on personal shopper training at Galleries Lafayette, Avenue Montaigne, and along the Champs-Élysées to benefit from the vibe of the city with shopping at the finest destinations while also learning how to perfect the art of mixing and matching high street fashion with designer brands.
During our 5-Day Personal Stylist and Personal Shopper Training program in Paris you will gain the confidence you need to become a successful image, fashion and style consultant. Learn the ins and outs, do's and don'ts, must haves and has beens to building your knowledge base and skill sets through out time tested, successful stylist training formula which has produced top notch, celebrity graduates worldwide with diversified skills, who run their own companies with a global clientele. Our goal is to set you up for success to become our next celebrity graduate.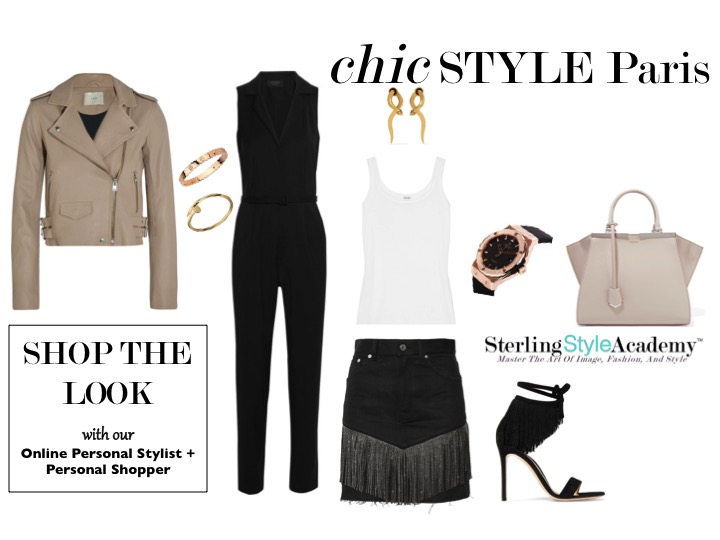 As long as you attend our program with the passion, desire, and ambition to succeed and make a name for yourself, we will give you the tools to position yourself as an expert from having the right skill sets to also knowing how to market yourself enabling you to charge a minimum of a 125 euros per hour for your consulting services. So just by working 50 hours you'll be able to buy a Chanel maxi classic bag!
The benefits of taking training at the Sterling Style Academy in Paris for Personal Stylist and Personal Shopper Training are the following:
You will benefit from an U.S. engineered styling education while still learning how to apply it to European fashion
You will be able to apply these skill sets no matter where you are from in the world as we teach you the universal principles to personal styling and how to apply them within diversified cultures
You will benefit from an instructor who is well travelled, well educated, and well versed in an international lifestyle amongst various cultures who will be able to impart her knowledge to you as well as ascertain what your best assets are to position you for success.
Join the likes of Beatrice Bodas Lebeouf, former spouse of former footballer and actor Frank Lebeouf and mother of model Jade Lebeouf, who is a Sterling Style Academy graduate.