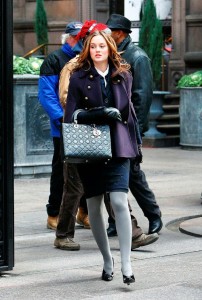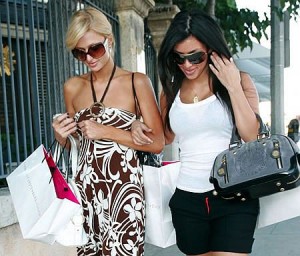 Everyone asks you for fashion advice.  You can take a $10 tee-shirt, pair it with designer boots, a shrunken blazer, layer on jewelry and you've just made a million-dollar look.  You know the difference between J Brand and Ben Sherman Jeans and can spot Louis Vuitton's latest release from a mile away.
You know who you are – and we know why you're reading our blog right now.  It's time you start making money at what you are REALLY good at – SHOPPING AND STYLING!  Your friends have already asked you, "When are you going to quit your job and become a Personal Shopper?"  Well?  When?
The Sterling Style Academy, is now offering 3-day courses in New York, London, and Dubai on color analysis, fashion styling, and personal shopping.  As New York, London, and Dubai are the "IT" places for high street to up-market fashion and shopping in the US, Europe, and the Middle East respectively, the Sterling Style Academy is offering a unique opportunity to learn how to become a fashion consultant and personal shopper in this 3 day interactive program.  Not only will you learn valuable information that will make it easier for you to shop for yourself and for others, you will also be able to implement knowledge and skills you gain from our course in fabulous cities like New York, London or Dubai. 
In our 3 Day Short Course program, you will learn the following:
Day 1: Color Analysis – Learn the theory behind color, how to evaluate individuals based on their personal coloring, and how to select the appropriate colors for an individual
Day 2: Fashion Styling – Learn the theory behind the different types of fashion styles, how to determine an individual's fashion style, and how to select the appropriate clothing based on an individual's fashion style
 Day 3: Personal Shopping – Learn the ins and outs of efficiently and effectively personal shopping for yourself and others, how to work with men and women, and how to work with stores from start to finish
New York: April 18 – 20, 2011 | Registration close: March 28, 2011
Dubai: May 1 – 3, 2011 | Registration close: April 11, 2011
London: June 1 – 3, 2011 | Registration close: May 11, 2011
New Student Tuition Fee: USD $2497 (Currency Conversion)
Returning Student Tuition Fee: USD $1947 
Daily Program Schedule: 10:00 a.m. – 4:30 p.m. with assignments to be completed in the evenings.
To register and make your investment today, please click here. 
Upon receipt of your registration form, we will send you a Welcome Package outlining the logistics of the training program, suggestions on where to stay, a detailed agenda, and much more. Your investment does not include air fare, lodging, transportation, personal expenses, school supplies or meals.
About the Sterling Style Academy
The Sterling Style Academy trains and certifies prospective and aspiring image consultants, personal stylists, and personal shoppers to pursue the career of their dreams.  With 10 annual training courses held throughout the year in New York, London, Dubai, Mumbai, Hong Kong, Sydney, Miami, Las Vegas, and San Francisco, as well as Online Training, Teleclasses, and Short eCourses, the Sterling Style Academy prepares you to become a top notch pioneer in the image consulting, personal shopping, and personal styling industry.  Master the art of image, fashion and style to become a fashion styling expert.  Contact the Sterling Style Academy today to learn how we can help you start a career you are passionate about – shopping and styling!  Like us or become our friend on Facebook.