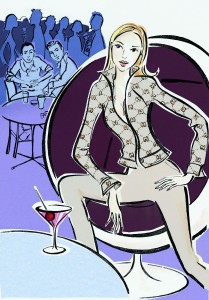 Do you love going on shopping sprees, sipping cocktails at fashionable hot spots, and attending stylish events? Do you think shopping malls are your playground and feel the need to find that latest and greatest "it" item to make that statement for the season? At the Sterling Style Academy, we can turn your shopping liabilities into a career asset. Rather than spend your money, you can spend other people's money. The Sterling Style Academy provides you with an educational experience to become a top-notch image consultant, personal stylist, or personal shopper. We attract stylish women from around the world who want to turn their dreams into a profitable career. If you're passionate about shopping and love working with people to make them look and feel their absolute best, you're the ideal candidate to become a personal shopper.
Registration for our August 2014 New York Image Consultant Training Program closes on July 2, 2014. We encourage you to take advantage of this opportunity today by registering here as this is our most popular class of the year.
This program is only offered once a year during the summer in New York. Students may enroll in this course on a weekly basis, however most opt to participate in the entire four week program.  Sterling Style Academy Certified Image Consultants are licensed to utilize our industry-proven, copyrighted style evaluation tools and the Sterling Style Academy Certified Image Consultant & Image Stylist Logos. This course includes our What Are My True Colors, Wardrobe Consulting and Personal Shopping eCourses.  However we recommend purchasing our Personal Styling and the Sales, Marketing, Business Brand Identity Professional Tools to position yourself with credibility and give you that competitive edge in the market place.  And by registering for the 4 Week Image Consultant, Personal Stylist and Personal Shopper training program, you will automatically be considered to join our by invitation only, exclusive membership to the Certified Image Stylist Group.
The 4 Week Certification Program is a fully comprehensive program designed to meet the training needs of international fashion connoisseurs and individuals who prefer to cultivate their image and styling skills through extensive case study development.  In this program, you will learn the following: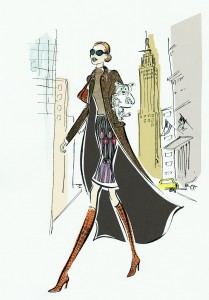 The art and science behind an image consulting and personal styling business
The elements and principles of design as it pertains to image, fashion and style
How to assess facial features, body silhouettes, body types, and body proportions to appropriately dress men and women
How to analyze men's and women's fashion styles, incorporate trends, and develop a client's signature style for personal and professional occasions
How to conduct personal style evaluations for professionals to stay-at-home individuals
The principles behind makeup application and how to consult your clients on makeup
How to conduct a wardrobe and closet evaluation
The principles behind closet organization and clothing care
How to personal shop and effective personal shopping strategies and protocol
How to work with clients and develop an image and wardrobe specific to your client's needs, goals, lifestyle, personal style, personal coloring, and body type to improve their overall appearance
Effective communication skills as it pertains to sales pitches, public speaking, and presentation development
A day in the life of an image consultant and personal stylist – what's to be expected and setting realistic business goals and objectives
Business building – how to sell your services, determine your target market, develop your 30 second introduction, write a professional bio and press release
How to effectively use social media to build your business
The Benefits of the Sterling Style Academy are the following:
1. Commitment to Excellence. We consistently update our course curriculum so that our students receive the most current and timely style industry information. Wardrobe case studies are shaped by the hippest celebrities and designer style, and our coaching of corporate communication and appropriate wardrobe is geared toward persevering through economic downturns.
2. Faculty Reputation. Your instructors have 50 years of combined industry experience and the Sterling Style Academy's Founder is a Wellesley Alumnae, the founding member of the Certified Image Stylist Group, member of the National Organization of Professional Women, ASTD and other professional organizations committed to excellence. You will train from experts who are recognized as being in the top 2 percentile in the image consulting industry.
3. Global Diversified Student Body and Internationally Recognized Student Alumni. Sterling Style Academy Certified Image Consultants span the globe from over 40 different countries from every continent. The leading image consultant in Japan, Yuuri Takano, residing in Tokyo, graduated from the Sterling Style Academy New York in 2005 and re-enrolled with her assistant in 2008. She has since pioneered the image consultant industry in her country, becoming a media darling, author and premier image consultant in Japan and to the Japanese in America.
4. Every dollar of your Sterling Style Academy training investment is tax deductible. As a business owner, your industry education becomes a valuable tax deduction and may be written off as a business expense.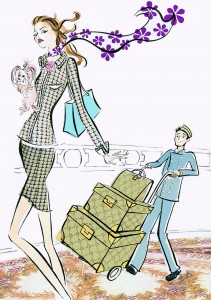 New York: August 18 – September 12, 2014
Registration Deadline: July 2, 2014
Tuition Fee: USD $14,947 (Currency Conversion)
Enrollment per week: USD $4,247
Certification only granted upon completion of entire program.
Program Schedule: Monday – Friday, 10:00 a.m. – 4:30 p.m., 4 Independent Study Days: TBA with assignments to be completed in the evenings and weekends
For more information, please contact us to receive a course prospectus.

Click here to register and make your investment today.  
BANK WIRE TRANSFER ONLY.
Please click here for furnished apartment accommodation recommendations in New York.  Please click here for information about how to obtain a tourist visa.
Upon receipt of your registration form, we will send you a Welcome Package outlining the logistics of the training program, suggestions on where to stay, a detailed agenda, and much more. Your investment does not include air fare, lodging, transportation, personal expenses, school supplies or meals. Students should budget an additional $1000 per month.
For a short course on Personal Styling and Personal Shopping, try our 3-Day or 5-Day Certification Course in New York on Personal Styling and Personal Shopping.
HOW DO I START AN IMAGE CONSULTING BUSINESS?
We at the Sterling Style Academy firmly believe that before you embark on any career change, you do it properly with image consultant training. Along with training, one must also be able to market themselves and learn how to start an image consulting business. Therefore we have developed our Sales, Marketing and Business Brand Identity Launch Kit for our students as a resource to help you build a successful image consulting business. Inquire today about the special offer to incoming students.