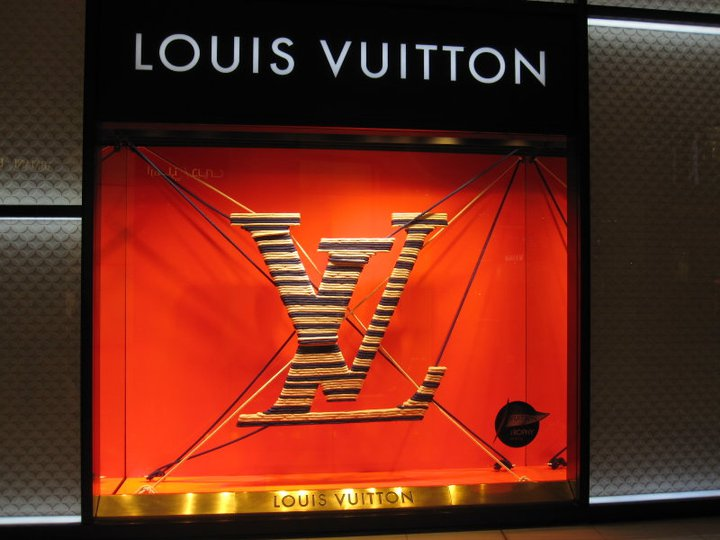 Do Louis Vuitton, Cartier, or Hermes ever go on sale? No. Are Louis Vuitton, Hermes, and Cartier luxury brands? Yes! And is image consulting a luxury service? Typically, yes! There is something to be said about the French understanding the meaning of luxury because they continue to raise their prices even during an economic crisis yet still continue to have thriving sales! Louis Vuitton reported an 11% increase in sales in 2010 – beating analyst estimates. The key to their success is that they understand who their target demographic is and what appeals to their needs.
Prospective clients need to understand that having an image consultant is a luxury people pay to have even during tough economic conditions. Our repeat clients are still calling us to service their image and personal shopping needs; therefore there is no reason for you to discount your fees. Individuals may be more frugal these days or are spending their money more wisely. However it is your job as a personal shopper to understand when a prospective client is trying to make an informed decision or are they just cheap and wasting your time. During economic times like this those cheap vultures will take advantage of desperate image consultants and personal shoppers who then in turn seemingly make it difficult for successful image consultants to stand firm on pricing. If as an industry as a whole, all image consultants and personal shoppers stood firm on their fees, pockets of individuals in the industry would not be suffering and Bloomberg would not trash certain image consulants with articles entitled, "Image Consultants No Longer Live Like Rock Stars."
Understanding your target demographic and standing firm regarding your fees during economic downturns are the keys to success demonstrated by our graduates. At the Sterling Style Academy, we instill the meaning of value into you so that you learn to value yourselves as individuals and as business owners. Have you ever heard the phrase, "Why buy the cow when the milk is free?" In America it's a term used when a man doesn't feel the need to get married to a women because he gets all the benefits of being with her without having to get married to her – her milk is free so why marry her? So when you offer your services for free, you're giving away the milk for free! Now we can understand if you're just trying to give someone a "taste" of your services, however when you give free consultations, everyone will always think they can hire you for free and how does that benefit you as image consultants?
Whether you are a seasoned veteran or an emerging consultant, our 6-Week Virtual Teleclass: The 5-Step System to Building a Successful Styling Business will position you to work with class-act people. Image consultant, personal shopper, and personal stylist teleclasses in business development will help you position yourself to increase your sales. Learn how to weather the tough economy by smart marketing and brand positioning. Let those discount clients shop at Kmart, Wal-Mart or Target where they are their own personal shoppers and work with top notch individuals who understand the value behind working with an image consultant and personal shopper. You want sales people to say to your clients that you're the best personal shopper they've ever worked with or that they love you. You know your clients already know you're the best however when you have sales people also saying that to your clients, you truly are the best – and that's what you'll learn through our teleclass at the Sterling Style Academy – how to market yourself to outclass the competition!
Top-notch image consultants and personal shoppers understand the value of their services and do not devalue them by offering discounts. This behavior is desperate and as a result you are under valuing your self-worth and self-competence.
What type of image consultant do you want to be? Top-notch or discount?
About the Sterling Style Academy
The Sterling Style Academy trains and certifies prospective and aspiring image consultants, personal stylists, and personal shoppers to pursue the career of their dreams. With 10 annual training courses held throughout the year in New York, London, Dubai, Mumbai, Hong Kong, Sydney, Miami, Las Vegas, and San Francisco, as well as Online Training, Teleclasses, and Short eCourses, the Sterling Style Academy prepares you to become a top notch pioneer in the image consulting, personal shopping, and personal styling industry. Master the art of image, fashion and style to become a fashion styling expert. Contact the Sterling Style Academy today to learn how we can help you start a career you are passionate about – shopping and styling! Like us or become our friend on Facebook.