Welcome to the Sterling Style Academy blog!
Dubai is the global hotspot for designer and luxury shopping. From Versace homes to Dior cell phones, designer is key and only the latest and greatest will do. By investing in a student focused, premium education, graduates of the Sterling Style Academy are positioned to not only determine the best styles, silhouettes, colours, fabrics and patterns for clients and their lifestyle, but they are also positioned to become influential and leading image consultants. Graduates of the Sterling Style Academy are recognized by their peers and associates as image and style experts knowing that fashion fades but style is eternal.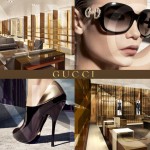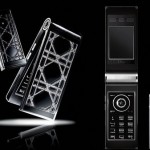 As the Middle Eastern capital of international tourism, investment real estate development, and luxury shopping and entertainment, Dubai is arguably among the most rapidly expanding economies in the world. As Dubai continues to attract new and growing businesses, image management becomes a crucial element for the success of foreign professionals. Sterling Style Academy Certified Image Consultants are equipped to manage the image of both the fashion enthusiast and the business executive.
The Sterling Style Academy Image Consultant Training Program takes place at The Dubai Mall, the mecca of shopping malls and home to the world's luxury designers including: Chanel, Valentino, Gucci, Louis Vuitton, Fendi, and Dior. The Sterling Style Academy is the leader in preparing you to work with up-market and high-street fashion wardrobes and top level executives to properly execute an image and style consultation. Our graduates are educated toward positioning themselves as experts and style icons. Graduates not only learn the theories behind perfecting image and style, but they also acquire invaluable business and marketing skills to strategically position themselves within their chosen markets. Sterling Style Academy Certified Image Consultants are licensed to utilise our industry-proven, copyrighted style evaluation tools, training manuals, and the Sterling Style Academy Certified Image Consultant Logo.
The Dubai 2 Week Image Consultant Certification Program is an intense and exciting image, fashion, and style training course designed to meet the needs of individuals and business professionals desiring an international education. Students will acquire the following skills:
Confidence in your own image consultant and personal stylist abilities and in your ability to turn your dreams into reality
Introduction to image and style – How do we define and refine it?
Learn how to manage and manipulate the image that a person projects through the clothing they wear by understanding the scientific aspects of image and style
Understand the elements and principles of design as it pertains to image and style
How to analyse fashion, incorporate trends, and develop an individual's image and style
How to assess facial features and body types to create suitable wardrobes for your client
How to incorporate these elements into analysing an individual's personal style, colouring, and projected image
How to develop an image and look specific to your client's personal style, colouring, and desired projected image
The core principles of wardrobe evaluation – from how to manage the client in their closet to effectively organizing their closet to meet their specific needs
Effective shopping strategies and protocol
How to conduct personal style and closet evaluations as well as effective personal shopping sessions
How to structure and conduct workshops and corporate seminars
The essential elements of presentation development and effective communication skills
How to utilize those communication elements to develop your corporate presentation and interpersonal communication skills
How to develop your client's image to improve their overall presence
Determine your target market and develop your business plan
Learn how to sell your services in today's digital driven marketplace, set fees, and map out your marketing plan and objectives, as well as create a professional bio, develop engaging social media pages, start a blog, and become a blogger to effectively market and sell your personal brand.
CLICK HERE TO LEARN MORE ABOUT OUR 7-DAY DUBAI IMAGE CONSULTANT TRAINING PROGRAMS.

DUBAI 2 WEEK IMAGE CONSULTANT TRAINING DATES
July 5 – 16, 2020
Registration close date: June 2, 2020
Tuition Investment: US$7,997.00 if paid via bank wire transfer
There will be US$800 credit card processing fee added upon check out should you wish to pay by credit card.
Contact us for availability, payment plans, and to register by bank wire transfer at info@sterlingstyleacademy.com 
To Register for our 2 Week Dubai Image Consultant Training Program for 

US$7997.00
Please press submit to make your credit card purchase today.
Please call your credit card company prior to processing the transaction to ensure that the charge goes through.
All Sterling Style Academy training programs, eCourses, and training products are non-refundable and are billed through Global Image Group, Inc.  
If you would like to register via wire transfer and save, please request the bank details at least one week before the registration close date by clicking here to download our registration form, save and fill out the PDF, and email it back to us with a copy of your driver's license. 

Program Schedule: Sunday – Thursday, 11:00 a.m. – 5:30 p.m. Extra curricular shopping sessions, wardrobe development and socializing are encourage outside of class.
For more information, please contact  us to receive a course prospectus.
Upon receipt of your registration form, we will send you a Welcome Package outlining the logistics of the training program, suggestions on where to stay, a detailed agenda, and much more. Your investment is separate from air fare, lodging, transportation, personal expenses, program materials, or meals. Students should budget an additional USD $1500 per month.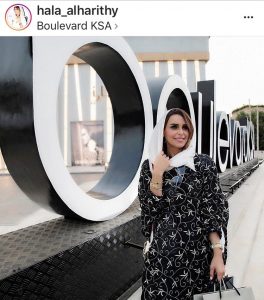 The Benefits of the Sterling Style Academy are the following:
Commitment to Excellence.  When you invest in our training programs, you receive personalized attention focused on your growth and development from the technical skill set mastery of image and style to learning how to build your personal brand for successful marketing.
On Trend Training. We consistently update our course curriculum so that our students receive the most current and timely style industry information.  Wardrobe case studies are shaped by the hippest celebrities and designer style, and our coaching of corporate communication and appropriate wardrobe is geared toward persevering through economic downturns.
Faculty Reputation.  Your instructors have 50 years of combined industry experience and the Sterling Style Academy's Founder is a Wellesley Alumnae, member of the National Organization of Professional Women, AICI, ATD and other professional organisations committed to excellence.  You will train from experts who are recognised as being in the top 2 percentile in the image consulting industry.
Global Diversified Student Body and Internationally Recognised Student Alumni.  Sterling Style Academy Certified Image Consultants span the globe from over 60 different countries from every continent.  The Sterling Style Academy has had the following Instagram Influencers as graduates of our program: Rita Aad, Hala AlHarity, Mayssa Assaf, and Faisal AlGhazzawi as well as other up and coming micro influencers in the last year or two.
Every dollar of your Sterling Style Academy training investment is tax deductible if you are a non-UAE resident.  As a business owner, your industry education becomes a valuable tax deduction and may be written into your business expenses.
Please visit the following link for furnished apartment accommodation recommendations in Dubai: www.booking.com or ask us about our corporate hotel rates.
Students from the following countries will NOT need a visa to enter into Dubai: GCC Countries, United Kingdom, France, Italy, Germany, Holland, Belgium, Luxembourg, Switzerland, Austria, Sweden, Norway, Denmark, Portugal, Ireland, Greece, Finland, Spain, Monaco, Vatican City, Iceland, Andorra, San Marino, Liechtenstein, USA, Canada, Australia, New Zealand, Japan, Brunei, Singapore, Malaysia, South Korea, Hong Kong SAR.
All citizens other than the above require an entry visa prior to arrival and will need to fill out the attached forms. http://www.kempinskidubai.com/en/season/index.htm?id=&item_id=51533&details=1
About the Sterling Style Academy
The Sterling Style Academy trains and certifies prospective and aspiring image consultants, personal stylists, and personal shoppers to pursue the career of their dreams.  With training programs held on-location in Miami, New York, Los Angeles, London, Hong Kong, Dubai, Mumbai, Shanghai, São Paulo, and Mexico City, as well as Online Training,Teleclasses, and Short eCourses, the Sterling Style Academy prepares you to become a top notch pioneer in the image consulting, personal shopping, and personal styling industry.  Master the art of image, fashion and style to become a fashion styling expert.  Contact the Sterling Style Academy today to learn how we can help you start a career you are passionate about – shopping and styling!  Like us or become our BFF on Facebook.