Welcome to the Sterling Style Academy blog! The Sterling Style Academy offers Kuala Lumpur Malaysia Image Consultant Training.
Malaysia has so many business opportunities.  Is opening a freelance business such as image consultancy right for you?
Rather than flying to London or New York to get an image consultant or personal stylist fashion education, the Sterling Style Academy from New York is coming to Kuala Lumpur Malaysia in September 2020.  We are globally recognized specialized trainers in the image consultant, personal stylist, and personal shopper industry ready to make you a pioneer in this industry in Kuala Lumpur Malaysia.
Another benefit to enlisting in the Sterling Style Academy program is that we help our students develop localized businesses based on the market demand. For instance, if you own a boutique or a chain of boutiques and would like to add an additional professional service to the boutique or add multiple streams of income, then this would be a good course for you and your business.  Perhaps you own a beauty salon or spa, this would be a good addition.  Perhaps you're already an executive trainer, or a seminar or workshop or events provider, adding personal branding and image consultancy training to your list of services would diversify your brand and service offerings. If you are a speaker or an M.C. or marketing and public relations professional, you can easily incorporate this business into your existing platform.  Or if you are a mother and would like to start a home-based business and you love fashion, this is your chance!  Start an e-commerce online fashion business with minimal capital requirement in your growing digital economy.
There are multiple ways to incorporate our image consultancy training program into your beauty, training, or lifestyle business.  Therefore, if you are ready to invest in yourself and your business to train with a U.S. and worldwide subject matter expert in the image consultant and personal stylist industry, we encourage you to further peruse through our website about the following training programs we are offering in Kuala Lumpur Malaysia in September 2020.
During the COVID-19 situation, we are offering a fully instructor led 2 week image consultant and personal stylist training course online beginning June 1 – 19, 2020 from 1pm – 4:00pm Eastern Daylight Time (click here for updated dates and times or to request a course date and time) for an investment of US$3797 to receive certification.   This course will be taught in a similar manner as we teach the in-class course which is normally an investment of US$8800 if you take it in New York, Dubai, or Miami. So take advantage of this offer, be productive during this pandemic, and see you online! This promotional package does not include our eShort Courses in the training investment. #coronavirusoffer 

The Sterling Style Academy is a U.S. based, internationally recognized training institution, with a proven track record for producing highly credible and influential image consultants, personal stylist and personal shoppers from the U.S., Europe, Latin America, the Middle East, Africa, and Asia. Having trained renown pioneers within the industry that span 6 continents, we provide you with a truly global perspective on how to start a business with no additional investment to generating income within your first month after training.
If you are motivated with the ambition to succeed, we'll help you formulate a unique business that incorporates your distinct skill sets with personal styling and personal shopping. From creating online boutiques to helping fashion designers diversify their skill sets, we help you identify your passion and your purpose to brand you in the marketplace.
We'll teach you the techniques to becoming your own Personal Brand which is essential in order to become an influential entrepreneur and much more!
Our classes are taught in English. Train with a globally recognized top image consultant.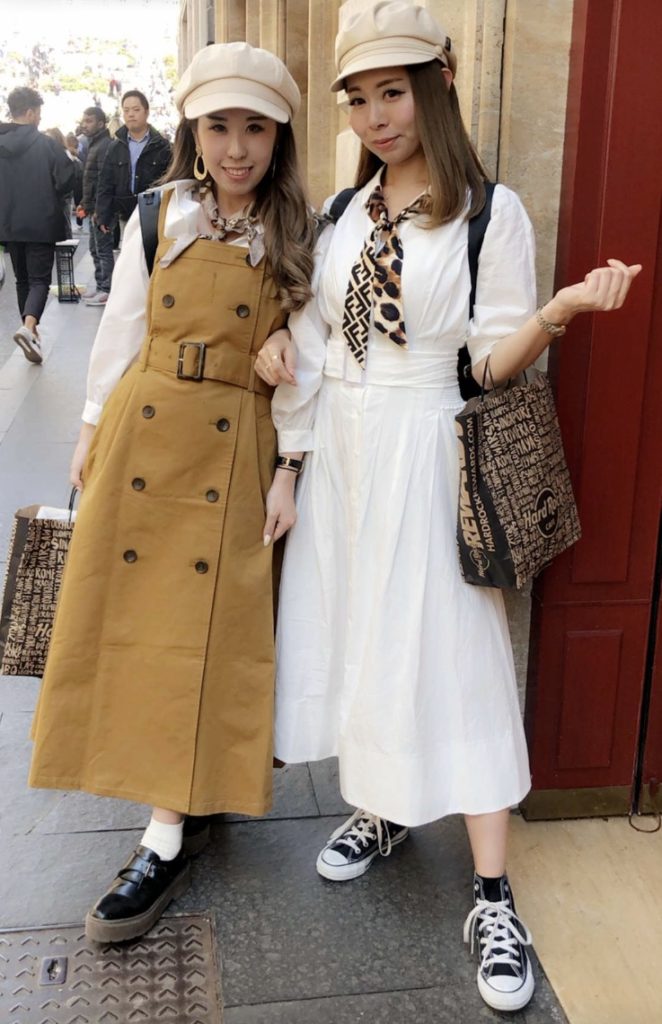 KUALA LUMPUR IMAGE CONSULTANT TRAINING DATES
September 10 – 16, 2020
Registration close date: August 16, 2020
Tuition Investment: US$6,997.00
Early Registration Close Date: July 15, 2020
Tuition Investment: US$5,497.00 (only if paid by bank wire transfer)
If you would like to register via wire transfer, please request the bank details at least one week before the registration close date by clicking here to download our registration form, save and fill out the PDF, and email it back to us with a copy of your driver's license. 
EARLY REGISTRATION SPECIAL
If you register between now and July 15, 2020, receive $1500 off your tuition investment if you make your payment by via bank wire transfer only for the 7 or 5 Day Short Course. To register for the program, please download our registration form here: https://sterlingstyleacademy.com/wp-content/uploads/2016/03/SSA_2016_Registration_Form_Fillable_Revised.pdf and email the registration form back to us upon completion so that we can send you the wire transfer details.
SCHEDULE
Program Schedule: 10:00 a.m. – 4:30 p.m. with assignments to be completed in the evenings, unless otherwise specified on the Welcome Package.
Pre-requisites: This program requires the study and preparation of several training modules prior to attending the first day of training. ***
This will be a labor intensive course, however extra-curricular shopping sessions and socializing are encourage outside of class.  We recommend arriving a few days before or staying a few days after if you'd like to enjoy the city you are training in.
To Register for our Kuala Lumpur Image Consultant Training Program for 

US$5497.00
Please press submit to make your credit card purchase today.
Please call your credit card company prior to processing the transaction to ensure that the charge goes through. A 10% credit card fee will be assessed for credit card transactions.
All Sterling Style Academy training programs, eCourses, and training products are non-refundable and are billed through Global Image Group, Inc. 

For more information, please contact  us to receive a course prospectus.
Upon receipt of your registration form, we will send you a Welcome Package outlining the logistics of the training program, suggestions on where to stay, a detailed agenda, and much more. Your investment is separate from air fare, lodging, transportation, personal expenses, program materials, or meals.

The Benefits of the Sterling Style Academy are the following:
Commitment to Excellence.  When you invest in our training programs, you receive personalized attention focused on your growth and development from the technical skill set mastery of image and style to learning how to build your personal brand for successful marketing.
On Trend Training. We consistently update our course curriculum so that our students receive the most current and timely style industry information.  Wardrobe case studies are shaped by the hippest celebrities and designer style, and our coaching of corporate communication and appropriate wardrobe is geared toward persevering through economic downturns.
Faculty Reputation.  Your instructors have 50 years of combined industry experience and the Sterling Style Academy's Founder is a top image consultant, Wellesley Alumnae, member of the National Organization of Professional Women, AICI, ATD and other professional organisations committed to excellence.  You will train from experts who are recognised as being in the top 2 percentile in the image consulting industry.
Global Diversified Student Body and Internationally Recognised Student Alumni.  Sterling Style Academy Certified Image Consultants span the globe from over 60 different countries from every continent.  The Sterling Style Academy alumni consist of many Instagram Influencers as well as other up and coming micro influencers in the last year or two.
About the Sterling Style Academy
The Sterling Style Academy trains and certifies prospective and aspiring image consultants, personal stylists, and personal shoppers to pursue the career of their dreams.  With training programs held on-location in Miami, New York, Los Angeles, London, Singapore, Dubai, Paris, and Milan, as well as Online Training,Teleclasses, and Short eCourses, the Sterling Style Academy prepares you to become a top notch pioneer in the image consulting, personal shopping, and personal styling industry.  Master the art of image, fashion and style to become a fashion styling expert.  Contact the Sterling Style Academy today to learn how we can help you start a career you are passionate about – shopping and styling!  Like us or become our BFF on Facebook.